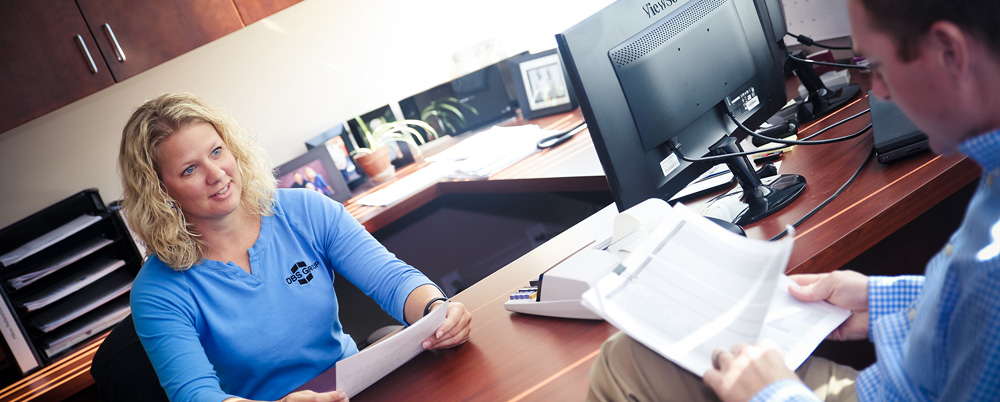 Current Openings:
We are expanding our team at DBS Group!  We're not simply offering a job. We're extending an invitation to start or expand your career.
Project Superintendent
We are adding to our team at DBS Group! We're not simply offering a job. We're extending an invitation to start or expand your career.
We are looking for a person to lead, manage and be 100% responsible and accountable for all onsite construction aspects of assigned projects. We need someone who is a proactive problem solver and who can ensure proper stewardship of and accountability for overall safety of their projects.
Leadership Expectations
Develop and maintain a visible and positive leadership role with our customers, vendors and within DBS Group.
Lead and motivate each respective project team, including on-site vendors, to work together to exceed customer expectations.
Think beyond day-to-day on-site construction realities and nurture the customer relationship for future growth.
Interact and collaborate with other DBS Group disciplines to establish best practice processes.
Job Responsibilities
Collaborate with the internal team, and external consultants, in the promotion and elevation of the DBS Group brand and reputation.
Take an active role in the DBS Group Lead Generation Program.
Participate in customer presentations, on an as-requested basis.
Serve as a consultant to the Design Department, offering constructability and cost containment advice.
Serve as a consultant to the Pre-Construction Department, offering means & methods, constructability, productivity, phasing and schedule advice.
Participate in design quality control reviews for your assigned projects.
Participate in vendor qualification on an as-requested basis.
Develop a thorough knowledge of the project budget, subcontractor agreements and purchase order agreements for assigned projects.
Assist the Project Manager in developing an overall project schedule for assigned projects – plan the Work, and Work the plan.
Generate detailed 3-week look-ahead schedules, and distribute to the project team on a weekly basis.
Co-chair, with the Project Manager, on-site preconstruction and/or project kickoff meetings with vendors.
Co-chair, with the Project Manager, weekly jobsite vendor coordination meetings.
Coordinate, direct, and monitor the on-site vendor activities.
Collaborate with the design team during the construction phase to respond to vendor RFI's in a timely manner.
Request, receive and organize required vendor safety documentation, as well as monitor and enforce safe on-site work practices.
Coordinate all on-site inspections, including final inspections, with the applicable Authorities Having Jurisdiction (AHJ's).
Coordinate all quality control testing per the project requirements.
Generate and distribute Daily Work Reports for assigned projects.
Ensure that vendors utilize current Construction Documents for use onsite.
Inspect work in progress to ensure that quality meets/exceeds the project requirements, and coordinate rework as required.
Maintain on-site as-built documents, and provide to the design team upon substantial completion for as-built documentation.
Monitor and document all Field Directive changes, and provide to the Project Manager to facilitate required change order documentation.
Review project financials with the Project Manager on a monthly basis for assigned projects.
Facilitate the timely completion of the punch list, as well as required commissioning, and assist in obtaining Owner confirmation of final completion.
Verify the level of customer satisfaction of our operations group as judged by our customers.
Experience and Qualifications
Experience requirements included: 10 years construction experience with a minimum of 5 years supervising construction projects, including experience supervising construction projects in excess of $3 million. Excellent organizational skills and effective verbal and written communication skills essential.
If this sounds like you, we want to hear from you. Please submit a cover letter and resume to hr@dbsg.com. Please include why you want to work for DBS Group and highlight some of your strongest skills in your cover letter.