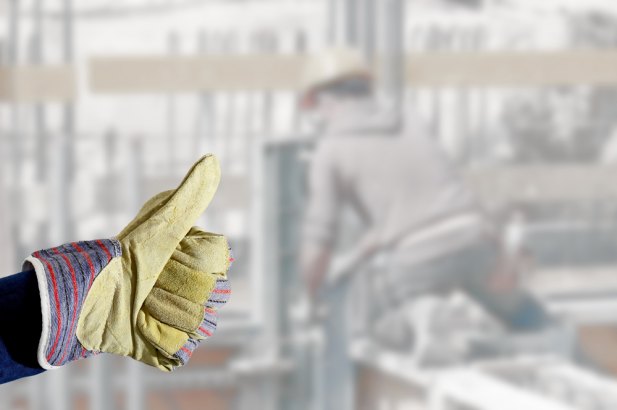 10 Things owners need to know about punch lists
Punch list can help ensure a job is done right and to spec
At the end of a successful commercial construction project, chances are you'll face a punch list. A punch list is essentially a checklist of all of the final to-do items for proper completion of your build. Understanding the capabilities of this tool and how you can best leverage it for your project is key to ensuring your long-term happiness with the construction project. So as an owner, here are 10 things you need to know about punch lists.
What owners should know about punch lists
A punch list is defined as a list of final to-do items that require immediate attention. That list tells the contractor what they need to address for the project to be considered complete they can be paid retention for their work.
A punch list is typically drawn up when a project is near completion. So it should contain relatively small fixes, as larger issues should have been addressed previously.
A punch list can include items that were damaged during the building process that must be fixed, or perhaps items that were installed incorrectly or don't work as they should.
Your general contractor is typically responsible for scheduling a punch list walk-through. The architect/designer, general contractor and client/owner may all participate in the actual walk-through.
During the walk-through, it is your job, as the owner or client, to identify issues you see. Your contractor and architect should be there to explain any revisions from the original building specs. It is also your responsibility to ask questions about anything that is unclear.
The general contractor is responsible for generating the punch list and distributing to subcontractors to address their respective items on the punch list.
The architect is responsible for verifying that all of the items detailed on the punch list match the final, approved drawings for the construction. If something is not to spec, the architect or designer must ensure the change was requested by the owner and simply not documented.
A second walk through can be scheduled for the owner and general contractor to ensure all punch list items are addressed.
You, the owner, will be expected to sign off on the punch list to verify the work has been completed.
Although punch list implies that paper list is used to document the punch list, the construction industry has moved toward software to manage punch lists these days. Some even incorporate mobile apps as well as online platforms to manage punch lists.
Punch lists: final steps toward successful construction completion
As your commercial construction project moves closer to completion, you will want to make sure all of your plans are executed to spec and that your construction project is up to your standards. Simply put, a punch list helps organize and track those end-of-project to-do items that might otherwise go unnoticed or undone. As an owner, you can rest assured that a punch list will keep everyone on track for a successful construction project wrap-up.