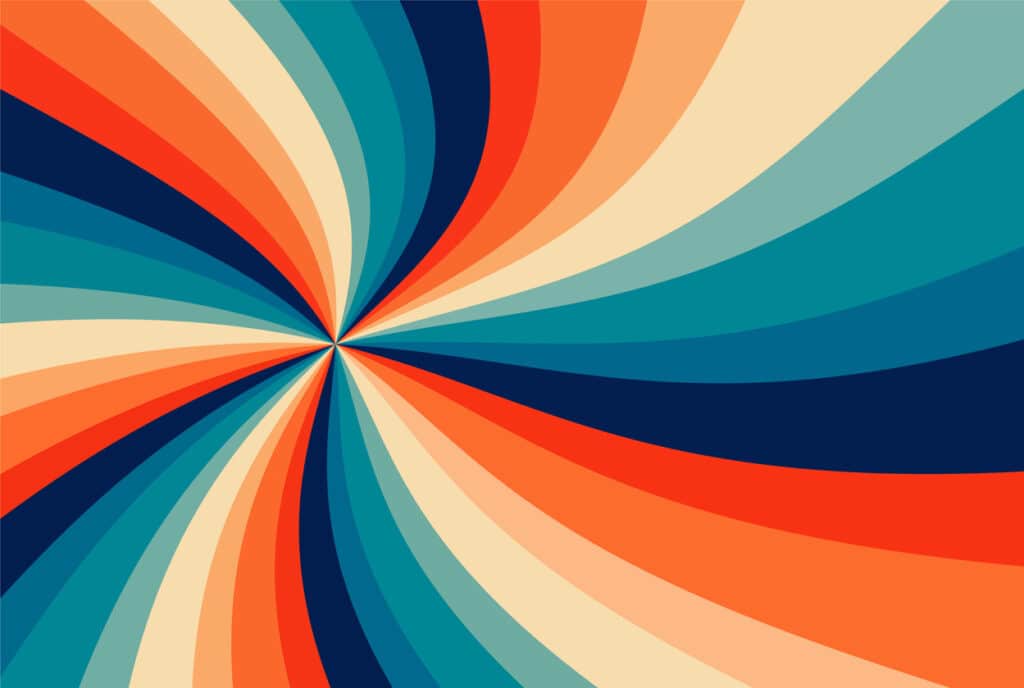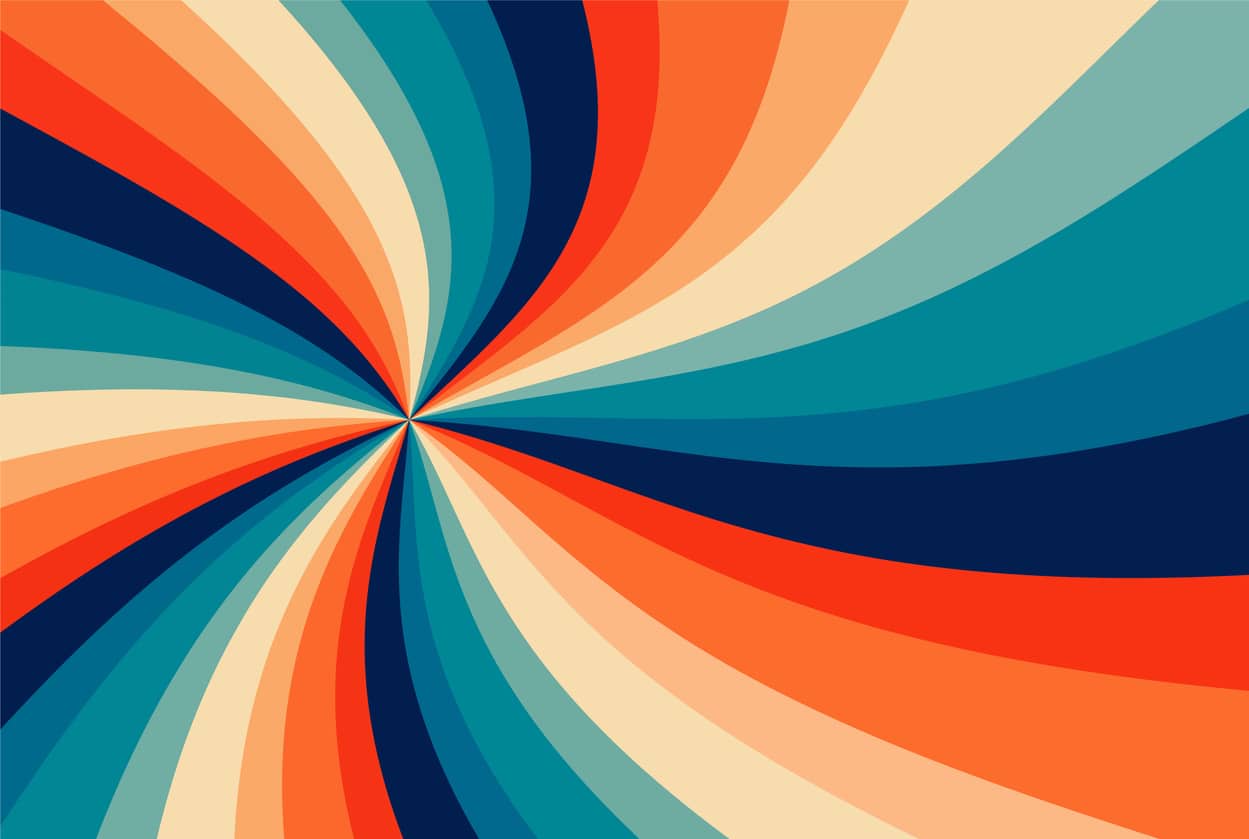 Color trends in senior housing design
In 2023, senior living design trends, the 70s are back
Bell-bottomed pants. Tie-die. Feathered hair. And hot pants. Those who came of age in the 70s had opportunities to embrace trends with impact. And in 2023, design trends in senior housing are inspired in part by the spirit and fashion of this distinctive time period while channeling the positivity and earthiness of the era as well.
At the heart of this shift toward a 70s aesthetic is the sense that after all we've been through recently within the senior housing industry and beyond — from COVID-related challenges to economic uncertainty and workforce shortages — we crave the assurances that certain colors and eras can evoke. Think security. Think resilience. Think comfort. And lest we forget, the 70s were a lot of fun, too, so our 2023 senior living palette can reflect that as well.
Gray days are gone; get ready for a new groove
Bottom line: dull gray is fading away (for the most part), and in 2023, senior housing is doing the hustle all the way back to 70s-inspired shades. If you feel compelled to dig out those peasant blouses and corduroy pants or that leisure suit you never had the heart to part with, your secret is safe with us. Just be sure to stretch before busting out those retro disco moves on the senior living community dance floor.
Boogie Oogie Oogie…with brown
From puppies to linen and hot cocoa, it's hard to imagine a color more comforting than brown. In 2023, it's high time to get down with brown. Inspired by the timelessness, reliability, and resilience of wood, browns are taking center stage in the 2023 senior living community color palette. In some sectors, Brandy Brown is heralded as the color of the year. Others, like Martha Stewart, say all shades of brown are ready to party this go-around. That includes warm browns that bring a cozy vibe to spaces while also creating an energizing atmosphere. Sherwin-Williams has declared the earthy Redend Point their color of the year, and their experts suggest pairing it with even more warm, comforting hues. Even lighter browns and beiges are on trend this year, creating a nurturing atmosphere and inspiring some much-needed self-care for all of us.
Love (and pops of color) will keep us together
Say goodbye to grays and hello to brighter days. Neutral shades and earth tones are mainstays in 2023, but pops of color will help keep it all together. Building design experts say bold colors will be a popular choice this year to add punch to those earthy vibes. Vibrant colors like citrus-inspired shades and Raspberry Blush from Benjamin Moore can create a visual exclamation point and a lightness that keeps those browns from looking too heavy. Other earthy colors like teal, shades of green and even mustard yellow (the new harvest gold) can also create interest.
Ready to boogie with browns and the rest of your earthy palette are natural textures, exposed wood and groovy, 70s-inspired decor. Together, they'll create a bohemian rhapsody of color that can make your senior living community look vibrant, energizing, comfortable, and on-trend.
Ready to design or remodel your senior living community?
To remain competitive in the marketplace or to build the future of senior living (even with a colorful nod to the past) requires an innovative team who understands the balance between timeless design and of-the-moment style. Finding the right commercial building contractor is essential. If you're ready to build your new senior housing community in La Crosse, Rochester and beyond, or if you're ready to expand or renovate an existing senior living community, the design-build construction model can get you on the path to success. Contact us today to talk about the difference design-build can make and how it can help you create the senior living community of choice in our region.