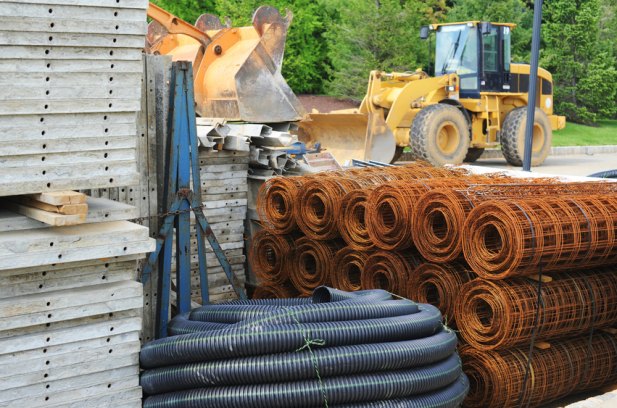 Construction Industry Grapples with Construction Materials Shortage: Tips to Cope
The construction industry has taken more than its fair share of sucker punches lately. Labor shortages have long posed a challenge, with the Bureau of Labor Statistics reporting that the number of workers in construction-related occupations declined nearly 16 percent between 2005 and 2015. Now the industry is also battling a shortage of construction materials. Glass, in particular, has had an impact on the industry. In fact, some experts say some high-rise office and residential construction has been delayed for nearly a year because of the shortage.
At issue: American float glass manufacturers have reduced their capacity by 25 percent, slowing production lines and closing plants. Meanwhile Canada ceased production of float glass in 2005, and 12 more float glass operations in Europe also closed their doors, out of about 60 plants total.
Add to that domestic and international shortages in brick, sand, concrete and other materials, and you've got a recipe no one wants on their plate. Needless to say, any shortage—be it labor or materials—drives up costs. What's a responsible company to do? Here are some approaches some companies are taking that may help manage costs and timing on your projects.
Employ the most efficient building process you can by utilizing the design-build approach. This allows design, estimating and construction professionals on your project team to collaborate regarding material cost and schedule considerations at the onset of project design. Good design decisions made early can create efficiencies in the long run, often in the form of cost savings.
Ordering materials and equipment with long lead times early, and anticipating a lengthy wait, can minimize costly schedule delays. Rely on your design and construction team to advise regarding the lead time for specific materials and when specific materials need to be ordered to maintain the overall schedule.
Keep in mind, cost and supply for some raw materials are steady, or even falling. In "2016 Forecast for the US Construction Industry – Part 1," experts say asphalt, diesel, iron, copper, oil, natural gas and steel prices have fallen. The cost savings on these items could balance out cost overruns of materials that are in high demand and low supply.
Consider design changes. By analyzing costs early in the process, builders can recommend design changes that can reduce expenses. Walls can be substantially cheaper than glass, and finding suitable substitutes for materials that have a substantial wait time could keep your project on time. In addition, pre-fabricated items, like load bearing steel panels, may help control costs (as mentioned, steel prices have fallen, and this also reduces dependence on skilled labor). But remember, design changes made after the start of construction can drive up project costs.
Construction costs differ widely from state to state, and some companies leverage these differences for the benefit of their projects. If you can choose where to build, site selection can really help control expenses.
As with any challenge, industry trends are sure to continue to recalibrate to these particular shifts in supply and demand. Companies that wish to stay ahead of the game must be agile and willing to think creatively, while still providing quality and service to their clients.