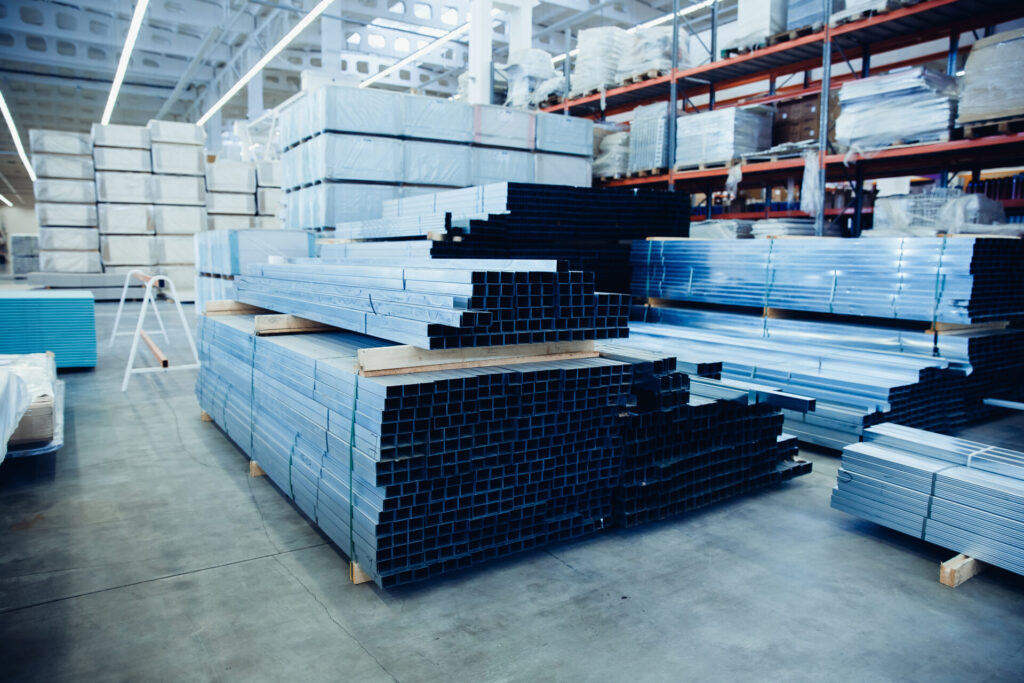 Construction materials shortage amid COVID-19 pandemic
Builders are reporting shortages: here's how to cope
The pandemic has impacted the construction industry in a number of ways in 2020. Among them: a construction materials shortage. We've written in the past about glass shortages and the fallout for the industry. For some, that meant delaying commercial and residential construction projects because of material shortages. Add to that recent domestic and international shortages in bricks, sand, concrete and other materials, and the challenges abound. But these days, the situation has shifted, with concern about wood and steel in particular.
The pandemic = distribution disruption, supply problems and more
As our world battles COVID-19 and the pandemic fallout, supply chains have endured massive disruption and lingering uncertainty around logistics. Global procurement and supply chain company GEP reports that cargo volumes at American ports plunged 20% in the first quarter of this year — having a significant impact on imported building materials' availability. The problem is multi-faceted. Many countries have ceased production of essentials such as glass, flooring and aluminum at differing points throughout the year. Distribution within the United States has also encountered challenges from lockdowns to sick truckers to difficulty finding a point of contact at a drop-off site as businesses relocate workers to their home offices.
Meanwhile the costs of some materials — like wood and steel — have been increasing. And while the global market is seeing a decrease in product demand due to quarantine measures, domestically, we have seen an uptick in the need for construction supplies. The reason? Demand for residential construction continues, as well as many who are spending more time at home suddenly have a new passion for home improvement projects and more time to do them.
Tips for managing a construction supplies shortage and costs for your next commercial construction project
Needless to say, any construction supplies shortage can impact commercial construction costs. What's a fiscally responsible company to do? Here are some tips that may help you find efficiencies for your next project, with an eye toward cost and timing.
1. Employ the most efficient building process you can.
Get everyone on the same page from the start to streamline. You can do this by selecting the design-build approach, which allows the design and construction professionals to collaborate early and often during the design process. Good design decisions made early can create efficiencies in the long run, often in the form of cost savings.
2. Keep in mind, cost and supply for some raw materials could be steady or even decline.
While wood prices are experiencing historic highs this year, and steel pricing is also up, you could find efficiencies simply by choosing alternative materials. The balance could prevent cost overruns and blown schedules. Challenge your design-build team to think outside the box to source alternative building materials and assemblies that can meet your project budget and schedule goals.
3. Consider design changes.
By analyzing costs early in the design process, builders can recommend design changes that can reduce expenses and delays. Some materials may be less expensive or more readily available than others, and finding suitable substitutes for materials that have a substantial wait time could keep your project on time. But remember, design changes late in the construction process can drive up costs.
4. Location, location, location.
Choose your build site carefully. Construction costs can differ widely by geographic area, and some companies leverage these differences for the benefit of their projects. Also, knowing your site's composition and the infrastructure improvements required can have a significant impact on your project.
5. Think design-build.
By working with a design-build firm, the design and construction professionals involved in your project will be on the same page, from start of design through the ribbon-cutting. This can provide you with crucial pricing insights early in the process, and fewer surprises down the line, because the singular, collaborative team works on your project every step of the way. As a bonus, this virtually eliminates change orders, huge cost drivers on commercial construction projects.
The pandemic, supply and demand
As with any challenge, industry trends are sure to continue to recalibrate to shifts in supply and demand — yet so much related to the COVID-19 pandemic remains unclear, including its impact on building supplies. Companies that wish to stay ahead of the game must be agile, willing to think creatively and open to new building approaches. Ready to explore design-build for your next project? Contact us to find out how we can help you navigate the pandemic-related industry changes and bring your commercial construction to life.