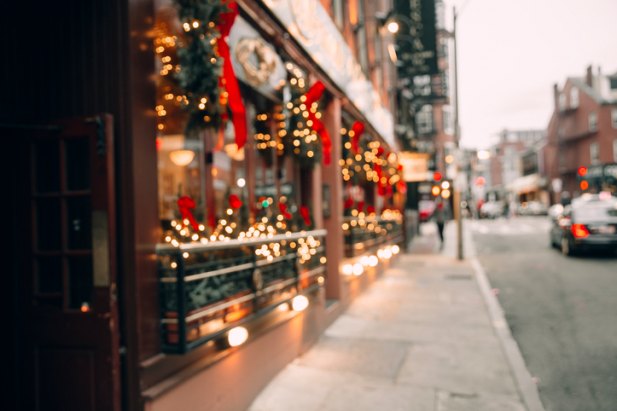 Creating experiential retail to drive foot traffic to bricks and mortar stores
As online shopping continues to gain traction over in-store sales, business leaders face an enormous challenge of finding new and innovative ways to drive traffic to their bricks and mortar locations. The importance of adjusting the sails to this trend cannot be overstated; in fact, some experts say store-based retail continues to outpace direct-to-consumer sales as the cost of shipping and returns drives down margins in the online marketplace.
Further, generational trends may be bending in favor of in-person retail, according to shoppertrak.com, which reports that 82 percent of millennials actual enjoy shopping in physical over online stores. That's right; even this incredibly tech-savvy generation craves the personal touch.
So what is a business owner or manager to do? Aim to create what some are calling "shoppertainment," or experiential retail, which incorporates interactive and fun activities for your customers. But where to start?
Here are a few ideas for launching your experiential retail strategy.
Help your customers experience the seasons. Start capitalizing on seasonally appropriate events, like photos with Santa or the Easter Bunny, a fun Halloween costume contest for the kids or a spring fling. As always, keep in mind the holidays, anniversaries and events which are particularly meaningful to your customer base. Start there, and develop an experience that is memorable and meaningful to them.
Teach your customers to love your products. Depending on your product or service line, you can tie in educational opportunities for your customers that will help them connect with and develop loyalty to your products and services. If there is a cost for materials or the expertise of the individuals leading the sessions, you may want to levy a small fee for participation. Otherwise, free educational opportunities can be a huge draw and can really help deepen that customer relationship.
Turn to tech. Sure, it's tech that got us into this conundrum in the first place, but the truth is you can compete with the digital space through smart use of tech tools. In fact, retail technology can enhance the in-store shopping experience in numerous ways. Whether you develop an app that pushes in-store coupons to nearby shoppers and allows customers to share their experience on their social media channels, or you leverage that app to further engage with customers on an individual level, tech can help drive those in-store sales. According to retaildive.com, 51 percent of survey respondents say they use retail mobile apps while shopping in-store. Pro tip: your design-build team of experts can help you integrate tech into your vision for your retail.
Consider instituting trade-in programs. Trade-in programs can be incredibly valuable for upping shopper spending, and increasing loyalty. According to mytotalretail.com, this tactic has proven to be successful for stores like Buffalo Exchange and Plato's Closet, but store owners could offer trade-ins for anything with value on the secondary market. The key is to be transparent, and take care not to disenfranchise hopeful consumers who find out too late their trade-in item has no value.
Experiential retail, an ongoing strategy.
There are many emerging trends in experiential retail you can adopt into your strategy to help your business remain viable, and this list only begins to scratch the surface. As with any marketing endeavor, it's vital to measure your results as you proceed through your experiential retail plan. That will enable you to tweak your strategy for greater ROI down the road, and ensure you remain agile and adaptable to the ever-changing retail landscape.