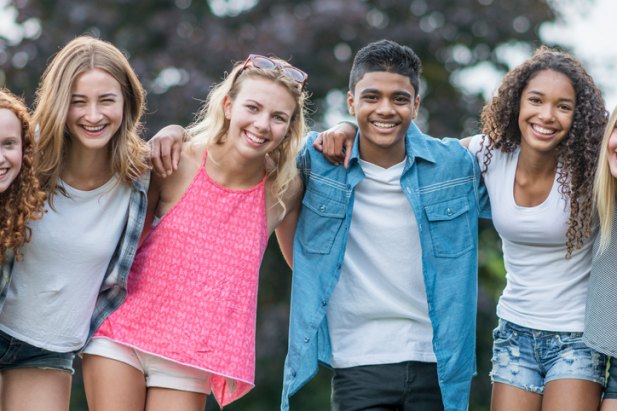 Here's Why Retailers Need to Pay Attention to Generation Z
Thinking of starting a new commercial construction project for retail, and want that business to flourish? Look five, 10 or even 20 years into the future, say experts. Of course, in your mind's eye you envision an established, prospering business. But take a moment to first picture the customers walking through your company's doors for two decades to come. What will their preferences and needs be? What are their habits?
We're talking about Generation Z, the successors to Generation X and Millennials. And if you haven't heard of them, that's because their influence on retail is only beginning to be felt. Generation Z includes anyone born from the mid-1990s to the mid-2000s. That means now, in 2017, they range from middle school age to fresh college graduates. While it's true that they are the most digital-savvy generation in history—they've never existed in a world without personal computers or the internet—that doesn't mean digital will drive the future of retail construction. Quite the contrary: according to analysts, there is some extremely good news for brick-and-mortar businesses.
Recently, Business Insider published an article entitled, "Study: Generation Z shoppers prefer physical retail stores to online shopping." No, that is not a typo. The demographic group that will grow to more than 2.5 billion people by 2020 is just as interested in shopping in person as they are shopping online. That's a game-changer for businesses used to the intense online focus of millennials.
However, with Generation Z's anticipated rush into retail spaces come new expectations. They are looking for a seamless transition from the online to the in-person shopping experience, Forbes reports in "Move over Millennials: Generation Z is the Retail Industry's Next Big Buying Group." So how can you strategically factor in Generation Z preferences and habits when planning a commercial construction project?
Embrace connectivity. While studies show members of Generation Z are more inclined than millennials to visit a physical retail space, they still want online access everywhere they go. Think of it this way: after making a purchase, Gen Zers will snap a selfie with their merchandise, send it to their friends and post it on social media like Instagram. Plan for a building that is fully ready for 21st-century connectivity and Gen Z will notice, and you can expect free, positive digital boosts with enviable hashtags like #newshoes or #welovethisplace! Better yet, design for the perfect selfie background for bonus publicity.
Make a lasting impression. Chain Store Age reports in "Study: Retailers need to pay attention to Gen Z," that when visiting a mall, the majority of these shoppers (60 percent) plan to make a purchase. But they will move on if they don't have a unique, interactive experience. This requires out-of-the-(big)-box thinking. What are you doing to create interactivity in your retail space? It could make the difference between customers who quickly lose interest or brand loyalists who come back again and again, and bring their friends.
Consider a design-build construction model. With design-build, everyone involved in your commercial construction project plays on the same team, and shares the same vision for reaching your target audience. More, design-build is proven to reduce or eliminate change orders and stay on budget all while meeting deadlines. These experts share your desire to establish not only a physical space, but a place that will grow your business long into the future.
The future appears bright when it comes to commercial real estate for retail and the emerging target markets. Best of all, your design-build experts are ready to help you with everything from 'A' to Generation Z.