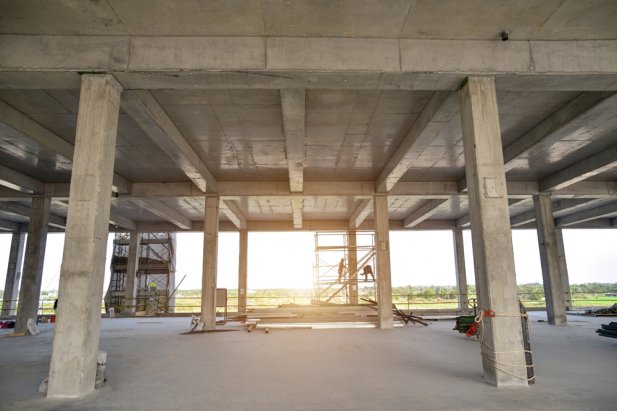 How COVID-19 is already affecting commercial construction projects
Look for silver linings amid the dark economic news
We still face many unknowns about COVID-19 and what its full economic impact will be. Much depends on how quickly Americans can flatten the curve, and a lot depends on controlling it globally. But we are beginning to see some silver linings to otherwise dark economic news.
Financing is a bargain
Financing is an important piece of the puzzle for any project, large or small. With the Federal Reserve taking measures to shore up the economy and rates dropping to historic lows, financing is now more affordable than ever. As of this writing, commercial mortgage rates are hovering around 3%. This will provide an opportunity for businesses and developers to refinance existing properties, increasing cash flow, as well as help improve the feasibility of pro formas for new projects.
Materials sourced in North America will increase
As the coronavirus continues to affect markets across the globe, it is currently impacting the production of products manufactured overseas that are commonly used in the construction industry. This is resulting in the slowing availability of those products and pricing inching upward, as more expensive domestic products are used to keep projects on schedule. Developers and designers will need to be mindful of where materials are coming from, making sure that, first, they can get the materials they need, and second, they can get them without overpaying.
Subcontractors' availability will improve
The availability of subcontractors and construction workforce labor has been an increasing challenge in recent years, but the current hiccup in the economy will help provide a reprieve.
While a survey from the Associated General Contractors of America found the majority of construction projects are still moving ahead as planned, there will be a slight slowdown. Only one in four projects that are active or expected to start within the next 30 days have been halted or delayed, according to the survey, and nine in ten scheduled to start more than 30 days out are moving ahead.
The end result is likely an increase in the availability of subcontractors, many of whom will become more aggressive with their pricing on upcoming projects.
Communication is more important than ever
If we've learned nothing so far this month, it's that things can change quickly, including everything we've just written. Because of the evolving nature of the pandemic, communication between owners, designers, contractors and vendor-partners has never been more important. The fluxing availability of materials and labor could affect schedules and completion dates on active projects, so daily updates are as critical as ever. Take full advantage of the many teleconference and videoconference mediums available to keep your project teams fully connected during this time.
Safety is always a top priority
As construction has been deemed an essential business in the states where we're currently operating, work on our job sites continues. The health and safety of our customers, vendor-partners and internal team members is our top priority, and we continue to follow all CDC and state directives concerning work on job sites. We're implementing measures to keep job sites clean and safe, maintain distance between on-site workers and maintain continuous income for them.
We'll continue to keep you posted as COVID-19's impact on your projects becomes clearer.