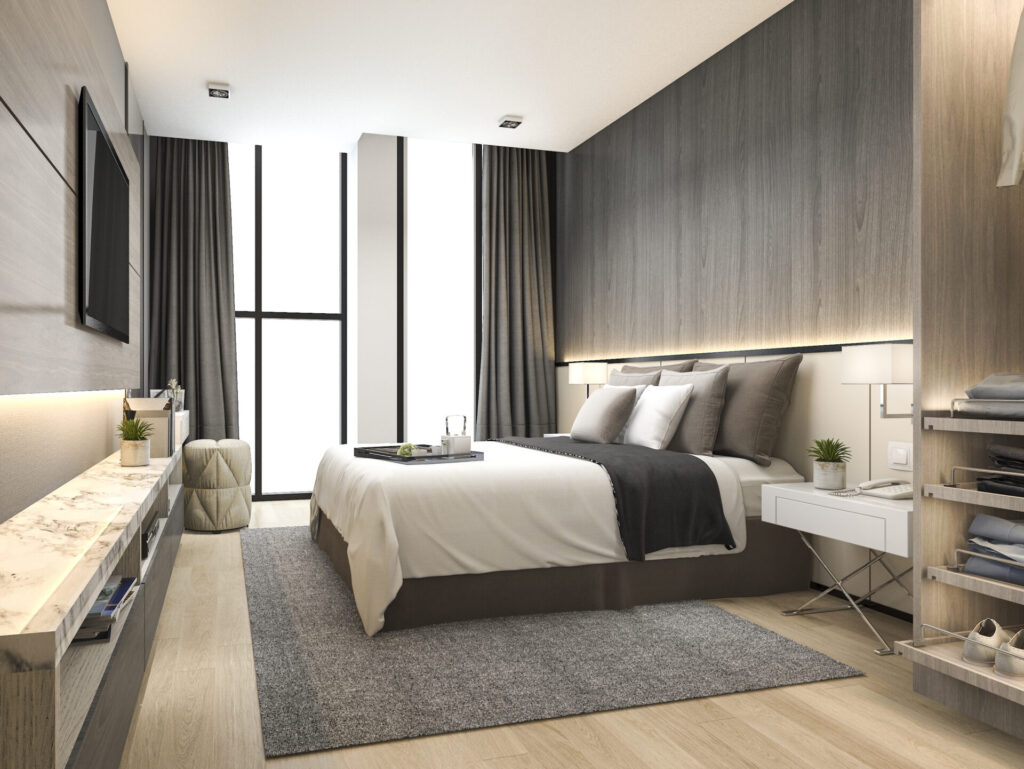 How the pandemic is transforming the hospitality industry
COVID-19 is speeding the evolution of hospitality
From lockdowns to economic slowdowns, from closed borders to closed businesses, the global pandemic has ripple effects that are deeply felt throughout the hospitality industry. The result: the industry is evolving at an exponentially faster rate to meet changing consumer demand. Jones Lang LaSalle IP, Inc. (JLL.com) reports that for many, those ripples aren't just rocking the boat: at times, they're capsizing it, with more than 5,000 hotels in the U.S. closing in March and April of this year. Even in June, half of those remained closed. Among those that are able to stay afloat, even as consumer demand lags, are those willing to listen to what customers truly want.
Shifting to meet consumer needs and demands during COVID-19
Changing consumer needs range from the obvious disease mitigation efforts to the somewhat less obvious emerging new uses for space. Let's take a closer look at what hospitality industry customers are looking for now and some of the ways the industry is rising to meet those demands.
A renewed commitment to cleanliness
No one knows how long the pandemic protocols will be needed, but it's highly likely that customers will be tuned in to cleaning practices even after the public health scare has abated.
To pass muster, some hotel groups are employing enhanced sanitation protocols and tools, such as electrostatic sprayers, and even partnerships with disinfectant brands to ensure a pristine lodging environment. Others are partnering with health care experts to enact best practices for controlling viral spread. Buffet environments are installing better sneeze guards and enacting procedures that include frequent sanitation of shared surfaces. And any point of contact between staff and customers is likely to get an overhaul that includes plexiglass.
Of course, an essential component of these new efforts is ensuring customers are informed about the protective measures you have in place, so they feel secure booking with you. Along those lines, look for cleaning ratings to become the yardstick by which many consumers will scrutinize the mitigation efforts of businesses in the hospitality industry.
Filling a potential gap left by the sharing economy
Because well-known brands are likely to embrace these new protocols with gusto and communicate them more effectively, we may see a shift away from the sharing economy-based accommodations (such as Airbnb) toward trusted brands in the hospitality space. Consumers know the brands that pay attention to details, and with that can come a certain level of comfort and assurance that protocols will be followed. Vacation rental properties may not lend themselves to the same level of customer confidence.
Empowering the remote workforce
When the pandemic first began its U.S. spread, we became a work-from-home nation practically overnight. As restrictions ease, however, many companies are realizing there are benefits to having a remote workforce, and they're continuing to allow staff to work from home — or wherever they choose to be.
So while many conferences have gone virtual, leading to massive losses in the industry, remote workers yearn to be productive in new spaces. Industry insiders are seeing a double-digit percentage increase in what they call "work from hotel" bookings. This shift represents an opportunity for hotels to reach out to a new, emerging market.
Design changes
To remain relevant in the long-term, some hotels are embracing design changes and installing digital tools that enable social distancing, reduce points of contact and further mitigate the risk of spread. This can include new air filtration systems, better use of outdoor spaces and installing digital technologies that allow for a contact-free experience.
When it's time to renovate, DBS Group is here to help. We can provide expertise on everything from emerging tools and features that mitigate viral spread to the potential redesign of your space to protect staff and clients.
Considering alternative uses
The cost of reopening a hotel in a pandemic can be overwhelming, particularly if occupancy rates remain low as leisure travel remains sluggish. For some, that means considering alternative uses for spaces, even temporarily. What's likely to bring customers in? Think senior or multifamily housing, student housing or — particularly as workers feel closed in at home — coworking spaces.
Pandemic fallout and the hospitality industry
The pandemic has drastically changed the hospitality industry in the shorter term. To ride out the storm, everyone in the hospitality industry must look at customers' needs for a hygienic and safe place to stay. Luckily, many options can be used to build customer trust, from technologies to sanitation protocols to space redesigns with an eye toward prevention. When you're ready, we're here to help. Contact us for more information about how our experts can help you pivot in the pandemic world to welcome guests back again, safely.