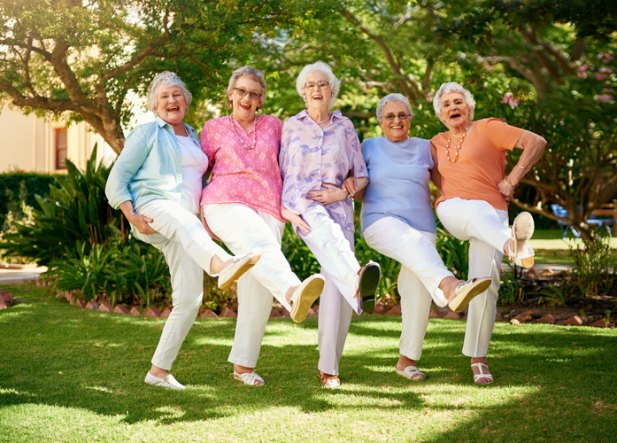 How to keep residents happy during senior housing renovation
Whether you're planning a renovation to a senior housing property to modernize it, to remain competitive in the marketplace, or to add services, construction can create disruption and discomfort for senior residents. Minimizing the inconvenience to your valuable tenants is in your best interest. After all, construction disruption can lead to any number of issues from resident confusion to safety concerns to a drop in occupancy…all of which, ideally, would be avoided.
So how can you keep your residents happy during a senior housing renovation? Here are some ideas.
Gather resident feedback beforehand.
Ensuring the happiness of your residents starts with listening to them. Think about it: if your renovation plans are responsive to the needs and wants of your tenants, chances are they'll be more patient with the process, and simply excited for the new offerings. For example, when Casa de las Campanas in San Diego, California was planning a renovation, they first surveyed residents to find out what they wanted included in the design, according to Senior Housing News. The outcome: the renovations resulted in a happier and healthier community environment according to the not-for-profit organization, and they even saw an uptick in tours and visitors to the facility.
Consider developing a disruption avoidance program, with the help of your construction manager.
At the heart of a disruption avoidance program is communication: communicate with all parties about the daily construction schedule and activities on the property so there are no surprises. Use all the communications resources you have available to you, including the community intranet or website, bulletin boards, newsletters or other printed materials and even meetings. Remember, for your residents the entire space is their home, including the lobbies and common areas. All contractors working on the site should be sensitive to and respectful of that and should interact with residents accordingly.
Conscientiously plan construction hours.
No one wants to wake up to the sound of jackhammers. And it's likely some senior housing residents enjoy an early bedtime. Your construction hours should reflect the schedules of your residents. Work on the construction site should begin no earlier than 9 a.m. and end by 4 p.m. or 5 p.m.
Keep safety in mind.
While residents may be aware of the renovation, chances are they don't know protocol for construction job sites. Barriers and other protective measures may be put in place to ensure their safety. Control of dust and fumes is also important, which may necessitate adjustment of HVAC systems and the use of construction site HEPA filters. In addition, fire protection systems should remain operational and emergency exits clear. It's important to note, as well, if transfer of residents is necessary, attention should be paid to the stress, worry and disruption this can cause them. In particular, some residents can develop what's known as transfer trauma. Transfers can be particularly difficult for seniors with dementia. Bottom line; develop a resident relocation strategy to minimize the impact.
Construction without the chaos
Senior housing renovations should be exciting, so it's essential to make sure the experience is positive for residents. By following these practical measures, you can make sure construction causes minimal headaches for those who call the senior housing facility home.
Contact us for more information about DBS Group's design-build and construction services for senior housing projects.