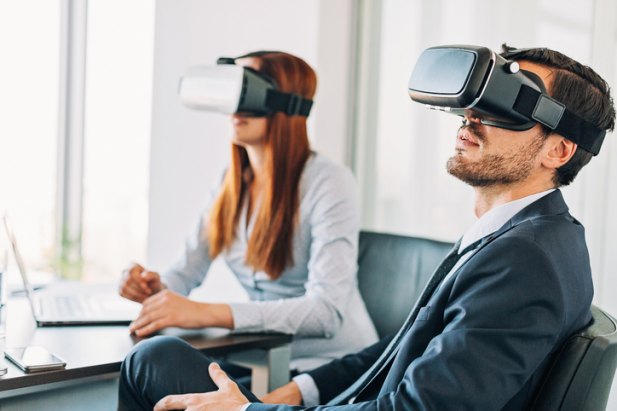 How Virtual Reality Will Change the Construction Industry
To some, virtual reality is just a game; but to the construction industry, virtual reality is a game-changer. What started as an immersive gaming experience primarily for teens is now proving to be an indispensable, yet still-emerging tool in numerous industries, including education, real estate, health care and of course construction.
So what is virtual reality, also known as VR? And, how will it impact the construction industry? Let's take a closer look.
Virtual reality allows users to experience total immersion by wearing a specially-designed headset and viewing video, animation or other software simulations, often with help from their smartphone or a computer. The impact on user experience is startling: instead of paging through a slideshow of still photographs on a tablet, users have a 3D experience in which they are a primary player. A VR headset is responsive to a user's actions. If a user is taking a tour of a building, for example, and looks up, the software will respond as if the user is actually looking at the ceiling of a real building.
Already VR technology is changing the world of construction. In "How this 150-year-old company uses virtual reality," Fortune.com shares the story of McCarthy Building Companies, which both designs and constructs a variety of commercial buildings, including hospitals. VR is an essential component of the process, and they've used it for years. Because making changes to a building while it is under construction can be costly and time consuming, McCarthy uses VR technology to allow clients to make changes for free, before the project groundbreaking. The capability far surpasses the impact of 2D blueprints or scale models, as VR allows clients to actually immerse themselves in the experience of walking through buildings that don't yet exist. McCarthy has also used VR to gather feedback from health care practitioners who were able to experience the Martin Luther King Multi-Service Ambulatory Care Centre in Los Angeles before it was built. Making adjustments ahead of time for concerns like the spacing between beds, ensures a positive practitioner and patient experience years down the road, without the added cost and time delay of change orders.
In "How Virtual Reality Will Change the Construction Sector," on sourceable.net, author Andrew Heaton says of all technology expected to impact the building sector in the years to come, VR will be one of the most critical in its effect. The article cites a survey that indicated leaders in architecture, engineering and construction believe VR technology will not only make it easier to visualize projects but also speed up completion times and reduce labor and material needs.
Impact like that is real and lasting, and the potential for VR is incredible. It's no wonder the construction industry is watching the capability of this technology and beginning to adapt it.