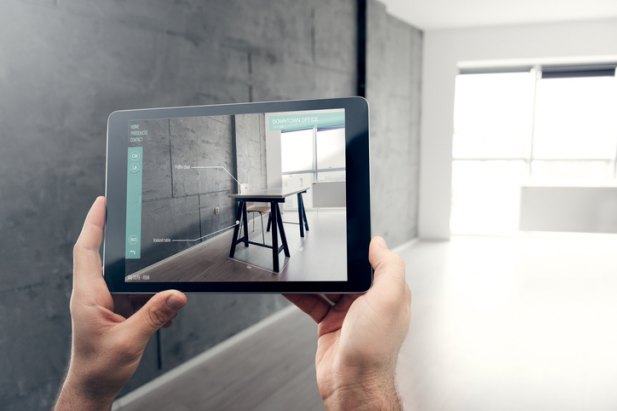 Major changes coming to the construction industry
While the construction industry may seem to be a slow-moving vehicle, the truth is there are a number of subterranean industry developments, figuratively speaking, that stand to change the industry on a fundamental level, and swiftly. These changes could have a dramatic impact on the future landscape of construction, though many of them are still emerging today.
Here's a closer look at some of the major changes experts say are coming to the construction industry.
Technology will drive change in how we plan, anticipate problems and work in the construction industry.
It should come as no surprise that technology is driving the bulk of accelerated change in the industry. We've written in the past about how virtual reality (VR) will change the construction industry; its cousin, augmented reality (AR), will also be a big player. These twin innovations will likely help prevent expensive errors, improve worker safety and improve precision, according to ConstructConnect.com.
More than that, the article points to innovations to construction software, which is advancing to allow real-time communication between stakeholders. Full integration of this advancement in the future will control construction budgets and streamline processes to reduce task delays. Mobile devices and apps increasingly allow workers to manage project information such as shipment and equipment tracking while on the construction jobsite.
Experts say wearable gear for the industry will likely be the next big advancement, including safety vests that are enhanced by technology and smart watches to track worker movements also to improve safety. Other experts say technology will likely also advance to free workers from their mobile devices while smart glasses and hardhats providing AR/VR will become more prevalent.
In addition, the ConstructConnect article points to emerging hardware tech known as exoskeletons. These devices stand to increase the amount a worker can lift and carry while reducing the risk of injury and strain. Right now, these devices are at a price point that isn't manageable for the majority of projects, but in the coming years the price is likely to drop, making it an affordable and attractive advancement in the industry.
Technology will command a tech-savvy workforce.
It stands to reason that these incredible industry advances will require a tech-savvy workforce to support them. While there are still construction firms that work with pen and paper to manage their projects, generations soon to enter the workforce will be eager to leverage technology in their careers. The solutions this new workforce forges as they move through their careers in the industry will no doubt bring technology to the forefront, and quickly.
Green Construction will continue to gain momentum.
In the midst of all of these technology-related advances, a trend is gaining steam which might seem to some to move in the opposite direction: green construction. In fact, the two go hand in hand, as advances in productivity create a greener process overall.
As customers look for companies to provide sustainable solutions, we may see a movement toward green building. Already as the U.N. released its 2030 Agenda for Sustainable Development, experts anticipate from 2015 to 2018 builders around the world with at least 60 percent of projects green certified will double. How will green construction look? Think solar panels in a wide variety of sizes, energy storage, energy management systems, sustainable construction materials and passive building design.
The future of the construction industry: driven by solutions.
The future of the construction industry is without a doubt being driven by technology, whether customers are looking for sustainable building solutions, customers want to see their project in VR, or project managers are looking for wearable technology to streamline their processes. But the truth is the future is being driven by solutions to industry challenges. As a design-build team, we're dedicated to finding solutions for some of the most common commercial construction issues, by changing the model and streamlining the process from start to finish. We look forward to incorporating these practical, emerging, technological solutions to best serve our customers.