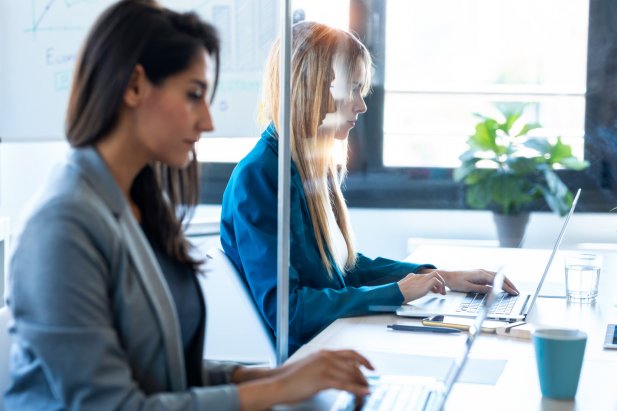 Rethinking tenant needs in a post-pandemic world
The new normal and its effects on commercial space needs
Though we're still amid COVID-19, it's already clear that the pandemic will have a lasting impact on tenant needs both short- and long-term. As developers, owners and builders, that requires us to rethink what that will mean for the future of commercial space, particularly post-pandemic. For some industries, the effects of the pandemic are emergent and massive, challenging their ability to generate revenue. Other industries could face effects that are harmful, even severe. But not all industries are likely to suffer through the pandemic and beyond. In fact, some are likely to thrive and grow, establishing an entirely different set of needs.
Needs to take into consideration for commercial tenants
Here are some of the pressing and emerging needs of commercial space tenants in the wake of the pandemic's initial spread.
Agility
The nation has just undergone mass lockdowns, and practically overnight, our country's workforce reported to the office remotely. Further pandemic case spikes could lead tenants to continue to urge their employees to work from home, bring employees back to the physical space in phases or even rotate staff who work from home or from the office. As businesses continue to wait for the pandemic to run its course, tenants will likely have increased needs for videoconferencing ability and other remote workforce-empowering technology. We also anticipate that the trend of coworking may take a hit. And other businesses may look to establish multiple-location strategies.
A space redesign
Social distancing during a global pandemic means workers need more space for safety's sake. Tenants who are considering bringing their workforce back to the office space must carefully calculate space usage and employee density. And they'll have to rethink traffic flow to allow for social distancing. That means shared workspaces, communal spaces and crowded areas such as cafes and bathrooms all need to be reconsidered through the lens of public and employee health. Look for a drop in shared environments and an overall increase in the calculated square footage needed per employee.
Health and safety protocols
Undoubtedly, safety is on the minds of most tenants right now, particularly those who feel their livelihood depends upon keeping their workforce and their customers well. We anticipate interest in improved facilities management for sanitation of spaces, building-wide. Communicating cleaning protocols as well as risk mitigation efforts is key to keeping tenants happy.
Depending on a tenant's industry, the size of their workforce or the property itself, we are likely to see more focus on health and safety at a personal level, in addition to the environmental level. That could include a desire for temperature checks at entrances as well as other health screenings. Tenants may also wish for ease of access to Personal Protective Equipment as well as safe disposal options for PPE.
Longer-term, examining air-filtration systems may be in order to allow for more fresh air to circulate in the tenant's environment.
Rethinking the work environment: an ongoing effort
The COVID-19 crisis has forced us to reexamine how we work, shop, eat and go about our lives. This shift is seismic for commercial property tenants, who are considering health and safety protocols while also weathering economic movement and changes in consumer behavior. One thing is for sure: all tenants want a safe and healthy environment in which to thrive. These are among the most pressing needs they face during and beyond the coronavirus pandemic.