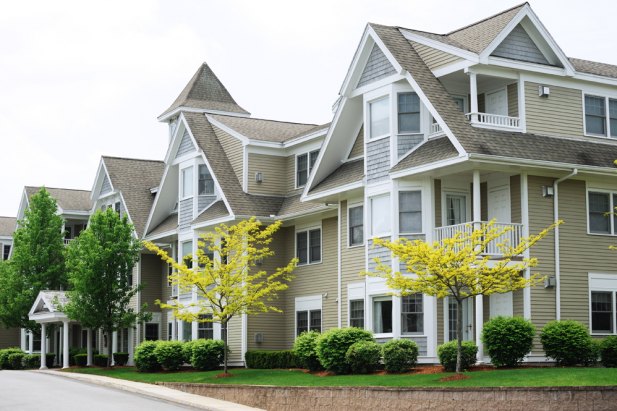 Senior Housing: Should we renovate or rebuild?
Maybe it's time to upgrade amenities at your senior housing investment property. Or perhaps you're mulling repositioning to remain competitive. You've taken a look at the competition, and their shiny new buildings are eye-catching, sure to capture the imagination of the newly retired. Or maybe some renovations are necessary to meet changing technological needs. Whatever the reason you're considering renovations, as an investor in senior housing, you want to make sure you're getting the best return possible on your commercial property.
Knowing whether to renovate to reflect the changing marketplace and internal needs or rebuild entirely, is an essential component of that. After all, it would be a huge mistake to pour valuable resources into renovation only to find out it's going to cost more to renovate than to rebuild. So how can you know when it's time to renovate? And what are the signs that it's time to rebuild your senior housing development?
Renovation or new construction? Things to consider.
Here's a look at some factors you'll want to take into consideration before deciding whether to renovate your senior housing property or restart with new construction.
The short- and long-term costs of renovations
You'll want to crunch some numbers to figure out what the true cost of a renovation is, long-term versus starting new. If you're planning on keeping your investment property for the foreseeable future but know the renovations you make today will have to be redone in five years, you might decide to rebuild instead. Or maybe the building will be occupied during renovation, which prevents you from doing all that needs to be done. The big picture of the financial investment will help you make your decision.
Building codes
Building codes are always changing, so it should be no surprise when they emerge mid-project and you discover requirements that add to the cost of your renovation. Keep in mind you could be required to bring your building up to today's code, which can cause your renovation costs to soar. How outdated is your building and how far are you from the current requirements? According to www.jbace.com, "Renovation vs New Construction: What To Consider," the answer will help you determine whether it's worth your while to renovate versus build.
The building structure
Sometimes, no amount of renovation can make up for other shortcomings, and a building with serious structural issues may not be worth saving. If the lifespan of the structure seems to be nearing its end, it may be time to start over. Consider too whether the property has such issues as bad wiring, problematic plumbing or a termite infestation, according to https://renx.ca,
"Should I renovate or rebuild my commercial property?" On the other hand, if the building has sentimental or historical value to the community, you may prefer to renovate.
Future viability of the location
Neighborhoods change as do the wants and needs of your clients. If your senior housing development is suddenly on the wrong side of town, no amount of renovation will make your space attractive enough for those seeking housing. Location matters, as it always has, so when the location isn't working, you'll want to consider rebuilding elsewhere.
Changing use of the structure
If you need to truly transform a building in order to meet changing use, renovations may be costlier than they're worth. For comprehensive renovations and changing space needs, maybe some which include upgrades to plumbing or the structure itself, it may be worthwhile to rebuild instead.
Asbestos, lead-based paint and other hazardous materials
Potentially hazardous materials can wreak havoc on your budget. Discover hazardous materials half-way through your renovation, and costs could skyrocket. By starting anew, you'll have the peace of mind you want to move forward without the worry of uncovering hazardous conditions that can knock your project off its timeline and budget.
Decision time: choosing to rebuild or renovate
When it's time to make a decision about whether to renovate your existing senior housing investment property or rebuild, you shouldn't have to navigate these considerations on your own. A design-build team of professionals can help you consider every angle so that you can rest assured you've made the right investment decision.