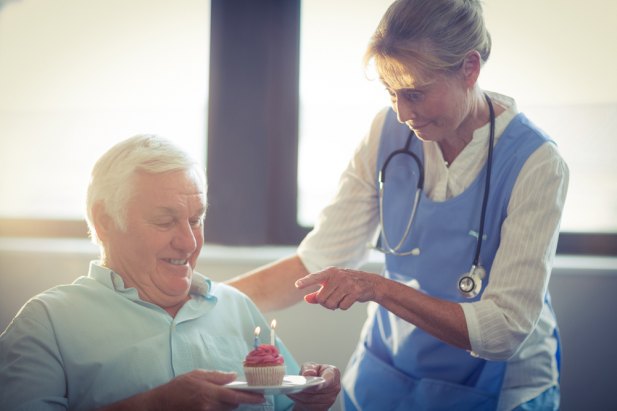 Senior Living: where hospital and hospitality design intersect
Senior living communities embrace a bold design aesthetic for the modern age
Utter the term "nursing home," and chances are you'll get a visceral response from people. For many of us, the senior housing term conjures up images of sterilized hallways, vast community gathering areas devoid of warmth and personality and institutionalized dining. But those images are, thankfully, fast disappearing. And in place of that once-standard approach is something much more vibrant, welcoming and personalized.
Enter the age where hospital and hospitality design intersect. And it's coming not a moment too soon, as baby boomers enter their golden years en masse. What does the intersection of hospital and hospitality mean for design of senior living? Let us paint you a picture.
A move toward senior living communities
Think of campus-like settings, with attractions and amenities that create a unique world of convenience, entertainment and comfort. Senior living communities today often incorporate outdoor living spaces, entertainment options and fitness centers. You may even find residents gathering in a cocktail lounge, sipping on a bevy of choice. More, resident rooms are less like the sterile hospital-type setting of old, migrating instead toward apartments with a personal touch, even condominiums and the like.
Location, location, location
Senior living communities are increasingly being incorporated in electric city centers, near the action. This enables residents to enjoy the community beyond their senior living center—so they can take advantage of all the city has to offer: dining, shopping and exploring.
Care reaches a new level: whole-person wellness
Having a high level of care for senior living communities remains a priority, but these days, care is becoming far more personalized and centered on the individual's needs as a whole person. That means today's most successful senior living communities are incorporating care that addresses mind, body and spirit for its residents.
Programming and scheduling evolve
As the look and feel of senior living communities change, so too does the scheduling and programming offered within (and occasionally outside) their walls. Gone are the days of scheduling seniors for every aspect of their lives. Instead, these days residents have unprecedented autonomy and can plan their days as they wish. Offerings from a programming standpoint have also grown in order to address the diverse interest of residents and encourage a social learning environment.
A richer experience with the help of tech
In the nursing home environment of old, focus was often centered on monitoring. These days, technology works to enrich the resident and visitor experience while also gathering insights that can help care providers up their game. Tech along these lines is still emerging and will be embraced in coming years, with a nod toward providing an even higher level of service in the industry.
Marrying hospitality and hospital design: the next chapter of senior living
Senior living is entering an exciting new chapter, one which employs the best in design practices for the hospital environment as well as the emerging, innovative designs in hospitality. Striking a balance between the two is key for any senior living community developer. Ideally, adopting the best practices from both will make your facility an attractive option for baby boomers seeking a place to call home, sweet home.