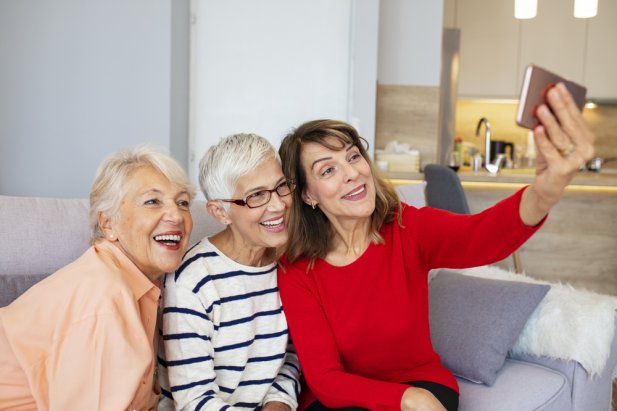 Senior suites pose another way to capture the middle market
When it comes to senior housing, senior suites build a bridge to the baby boomer market
As baby boomers age, senior housing leaders are looking for ways to capture this valuable market, in particular those seeking housing that is somewhere between public housing and apartment living. Affordability and providing quality housing that covers basic needs are essential, as is offering a few additional services that today's seniors are seeking. That may include perks such as transportation for shopping, valued programming and other activities. Sound interesting? Read on for more about this housing solution many developers are exploring.
Benefits of senior suites for senior housing developers
When serving seniors is in your wheelhouse, making upgrades and building properties that meet the changing requirements of the population is a must, even as generations pass the baton to one another. Pivoting to a senior suites model can allow your clientele to enjoy relative independence and maintenance-free living, along with social activities, wellness programming, the convenience of nearby businesses and all of the lifestyle perks that today's active seniors are seeking. Commonly, senior suites provide services such as laundry facilities within each suite or apartment home, housekeeping and wellness checks. The difference is rates are typically far more affordable than seniors would encounter in an independent living environment or assisted living housing. Suite prices, however, can actually be higher than other affordable housing options, meaning you can capture that valuable middle market.
Example of senior suite model success
To find examples of a senior suite model that works, we need only look to our neighbor to the east, Chicago. There, Senior Lifestyle Corp. launched an initiative to develop affordable, private pay senior living facilities about two decades ago. The result was their Senior Suites project, which has now blossomed into 24 communities in and around the Windy City. At various locations, rent is set on a sliding scale based on income and the size of the unit.
The learning curve with senior suites
For any senior housing developer who is considering moving toward senior suites as a housing solution to capture that attractive middle market, there will likely be a learning curve. Senior suites are a different model of senior housing, one which essentially provides apartment living with age restrictions and access to limited services. Agility is important to meet operating costs and maintain tenants longer term. Developing a housing solution that remains affordable as baby boomers age and ride out market volatility is essential. Because senior suites are typically at the very top of the affordable housing market, it's unlikely government subsidies will bolster efforts. Yet the senior middle-market demographic is set to increase substantially in size in the coming years, and the call for housing solutions that meet their needs and active lifestyles, as well as their budgets, will no doubt be in demand.
Considering senior suites construction for your next senior housing project?
If you're looking to expand your portfolio to include senior suites to capture the middle market, we can help. Our design-build team is ready to work with you from project inception through construction and completion. Give us a call to discuss senior suite building possibilities and your vision for exploring this opportunity.