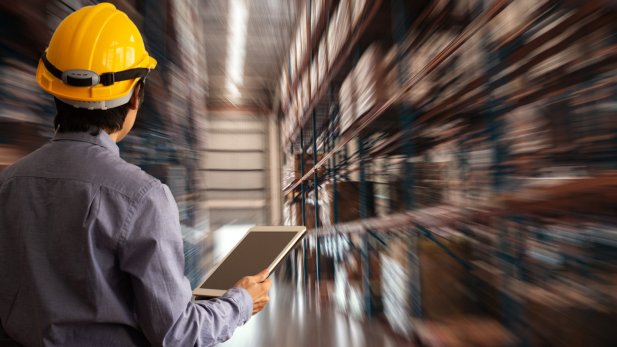 What's ahead for industrial/fulfillment centers?
In the COVID-19 world, an e-commerce boom drives demand
With states and cities in various stages of stay-at-home orders or lockdowns over the past 3-plus months, one thing has become essential: e-commerce. Online sales have grown exponentially during coronavirus mitigation, which has translated to an increased need for industrial space, including fulfillment centers.
Distribution centers are in demand
These days, as consumers order in for pretty much everything they need, distribution centers are in demand. In fact, industry experts are seeing an uptick in both short- and long-term demand for industrial space as companies scramble to forge solutions to deliver orders as fast and efficiently as possible. Experts in supply chain and logistics are reporting that during the early phase of the pandemic, industrial leasing reached a three-year high. That demand is expected to continue. More, e-commerce-related industrial leasing is also up, doubling in demand over last year to more than 20% of industrial leasing as a whole.
The role of industrial space in supply chain management
At its core, the exponential increase in e-commerce in the age of COVID-19 and beyond requires innovative approaches to supply chain management. That could mean several shifts in the use of industrial space and fulfillment.
Building up supplies to meet increases in demand for specific products. For example, if there's a run on toilet paper, and your business can provide timely delivery from a conveniently-located fulfillment center, it may be worth your while to have more space for storage of those items. Many companies are realizing this new reality during this e-commerce boom.
Increased need for cold storage space. When going out in public is a health risk, many people order their groceries online. And that means cold storage space needs have increased. For existing industrial spaces, this may require renovation or building a new facility altogether.
Regionalizing supply chains. COVID-19 has been a massive disruptor worldwide. When supply chains break down, business comes to a screeching halt. Companies may opt for the increased stability of regional supply chains, so they aren't dependent on foreign countries or a specific company for their supplies. This could also mean supply chains are closer to the customer.
A move toward parcel hubs for fulfillment and distribution centers could mean less disruption in supply chains, no matter what global issues await.
Commercial construction is focusing on industrial space
It's no surprise we're seeing an increase in developer interest in industrial space for fulfillment centers, storage and distribution. COVID-19 is accelerating change for industries across the board, particularly those with the capability to answer the greater need for the convenience and safety of e-commerce.
When it's time to build or renovate, our team of experts can take your industrial space project from vision to reality, so you or your tenants can quickly rise to meet this surging demand.