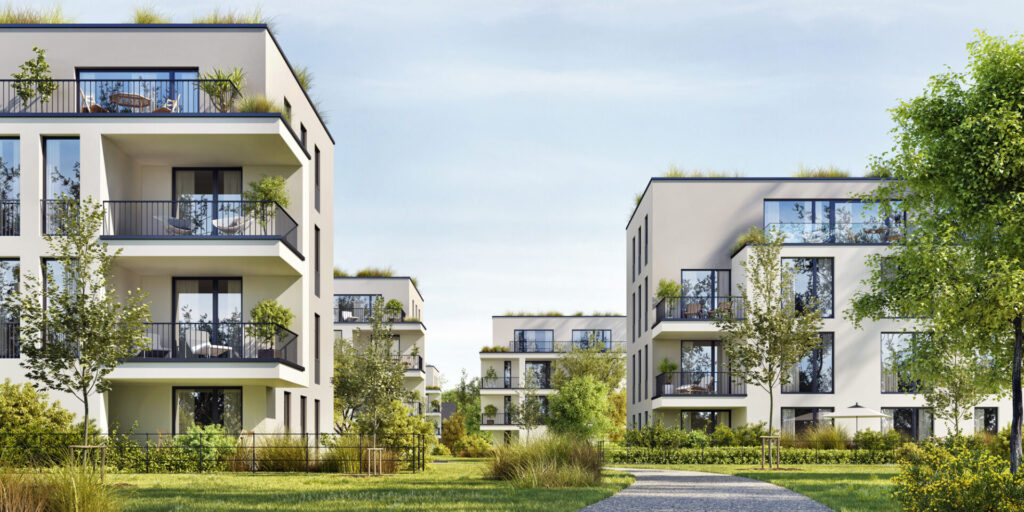 What's trending: garden style apartments
La Crosse general contractors predict uptick in this design-build movement
Increased interest in garden-style apartments is keeping builders in La Crosse, WI, Rochester, MN and the Upper Midwest beyond busy these days. And what's old is new again as far as this trend is concerned. Garden apartments gained popularity in the U.S. in the wake of WWI, throughout the 1960s in suburban America, and maintained their popularity even into the 80s. Of course, trends come and go, and garden-style apartments are back in vogue.
Let's examine what exactly garden-style apartments are, who's making them a hot item right now and how investors can capitalize on their resurgence in popularity.
What is a garden-style apartment?
Garden-style apartments are often referred to as low-rise apartment complexes. They are ideal for tenants who want to enjoy the quality of life in the suburbs or rural areas but don't want to own a house. They are typically lower-density and usually comprise two- to four-story buildings surrounded by greenspace, trees and gardens. They also typically include more space at a lower price than city living as well as outdoor amenities. Today's garden apartments increasingly feature top amenities such as resort-style pools, upscale finishes, expansive fitness centers and even spas for pets.
Demand for these apartments has been trending up recently, which can be attributed in part to the migration from city centers during the pandemic. And with some businesses working toward a fully remote or hybrid working model, it stands to reason that many in the workforce are gravitating toward the features and benefits a garden-style apartment can deliver. Perhaps it's no coincidence that private offices and coworking spaces are counted among them these days.
Garden-style apartments are often walk-ups with no elevators, and units can be connected through breezeways. Overall, they're prized for having the size, look and feel of a single-family home. Developers interested in multifamily investments may wish to explore this option further, as demand remains robust for spacious living with affordable rents in the suburbs or rural areas.
Garden-style apartments: an ideal design-build project
For developers looking to capture market share with garden-style apartments, whether looking to remodel or build new, the design-build model of construction is ideal. As the industry faces challenges related to pricing, supply chain weaknesses and labor shortages, having a partner who understands how to mitigate these risks and take advantage of opportunities for cost controls, schedule adherence and other efficiencies is key.
Beyond commercial construction general contractors in La Crosse, WI, and Rochester, MN, area, design and build can help you make the most of the land space for your build. From architecture through full occupancy, together, we'll create a garden-style apartment complex with features that are most attractive to the modern tenant.
If you're looking for builders in La Crosse, WI, or Rochester, MN, for your next multifamily housing build, contact us to discuss how design and build can help you make the most of the garden-style apartment trend.