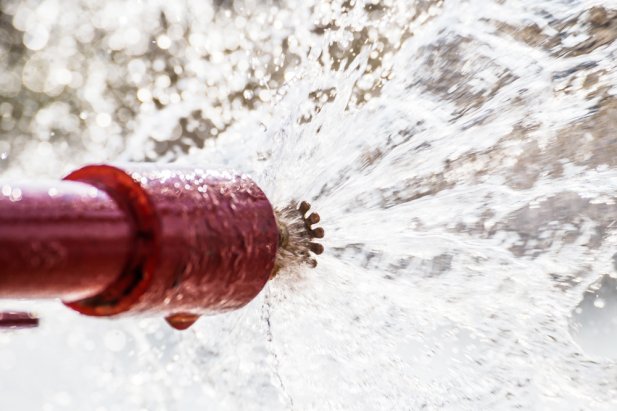 When are fire sprinklers required in commercial buildings
Understanding regulations related to fire sprinklers is key to project success
When planning your next commercial construction project, it's no surprise that knowing and understanding building codes as they relate to fire sprinklers is essential. The building size (length, width & height), location, use, occupant type, occupant load, structural assembly, etc. all impact the code requirement for fire sprinklers. Moreover, building codes are continually evolving and can differ from region to region, state to state and city to city. Staying on top of these changes is essential to ensuring your commercial buildings meet these regulations. Here are some helpful resources for understanding commercial building fire code requirements in our region.
Understanding Wisconsin fire sprinkler commercial building code
In May of 2018, Wisconsin updated its commercial building code, under which all Wisconsin commercial projects now fall. That building code calls for all municipalities to follow the International Code Council building codes of 2015, streamlining and, in some ways, demystifying sprinkler regulations for commercial construction in Wisconsin. More recently, the Department of Safety and Professional Services for the state of Wisconsin issued an update related to automatic sprinkler systems and fire resistance requirements. Full details of these regulations can be found on the department's website. Also, a complete listing of amendments related to the 2015 ICC codes can be found here.
Should questions arise about the Commercial Buildings Code in Wisconsin, you may direct them to DSPSSBBuildingtech@wi.gov, or contact the design-build experts at DBS Group.
Understanding Minnesota fire sprinkler commercial building code
It should come as no surprise that in neighboring Minnesota, commercial building code may differ. The Minnesota State Building Code is the minimum construction standard for all of Minnesota. As of March 31, 2020, Minnesota State Codes for building, accessibility, energy, fire, mechanical and fuel gas codes will be based on the 2018 ICC Codes, with some Minnesota Amendments. The Minnesota Department of Labor and Industry also offers an overview of their guidelines here in addition to several helpful links about the state building code. Keep in mind, these represent the minimum standards for commercial buildings, and local and regional fire sprinkler codes may call for additional diligence.
The easiest way to demystify fire sprinkler code: work with a design-build team
What's the easiest way to alleviate the pressure of staying abreast of code changes for fire sprinklers in commercial buildings in Minnesota and Wisconsin? Surrounding yourself with the right team of experts. At DBS Group, we fully understand how important it is for your commercial building to be code compliant. Our team is dedicated to staying abreast of code changes for all the clients we serve in the 7 Rivers Region and beyond. We know our clients depend on us to deliver a project that satisfies all required building codes: municipal, county, regional, state, and federal. When you work with us, you can rest assured we're looking out for the success of your commercial building project, including code compliance at all levels.