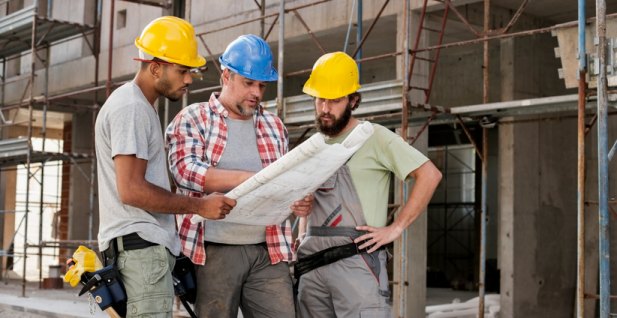 Working with OFIs and/or owner vendors:
When it makes sense, and how to divide and conquer
When it comes to commercial construction, every client has unique needs. Some want every detail handled by a single entity. Some owners prefer to engage different partners for specific disciplines and/or phases of the project a la carte. Some prefer to furnish material and equipment items for the project, and have the commercial construction team install them. Others may have a desire to work with a specialty vendor they've hired directly in the past.
When a project specifies an owner vendor (a vendor hired directly by the owner) or owner furnished items (OFIs), a project can become more complex and understandably so.
Special considerations when using OFIs and owner vendors
When working with OFIs or owner vendors, project management can become more complex. Let's explore the associated special considerations as well as tactics for managing those complexities.
Consider critical timelines. Being mindful of construction timelines is essential to keeping your project on time and avoiding costly change orders. Communicate with your contractor or design-build team to make sure your OFIs arrive as scheduled, or your owner vendors are available when needed to maintain the project schedule.
Do the math. Contractors work with subcontractors to include the associated shipping, storage, delivery and sales tax requirements for materials. When an owner takes on the responsibility of furnishing items, these vital considerations also fall on their shoulders. Miscalculate on storage or delivery needs and the project schedule and budget could be compromised.
Beware of automatically executing standard vendor agreements, as they may omit certain protections for the owner that are beneficial. Rather, develop a standard purchase order agreement that clearly defines the expectations and legalities of both parties for the transaction.
Decide who will manage the process and whether they have the capacity and capability. Someone has to oversee the logistics of OFIs and/or owner vendors. Does existing staff have the capacity and capability take on the additional responsibility? Will you have to hire additional help? Is the investment in internal payroll cost worth the potential savings of contractor markup? Is the time spent coordinating material deliveries and owner vendor activities taking away from other important initiatives in your company?
Determine the material handling strategy and the responsible party for care, custody and control of the materials once they are delivered to the project site. Who is responsible to unload? Who is responsible to inspect for damage? Where will the material be stored? Who is responsible to relocate materials to accommodate work on the site? Defining the material handling strategy in advance will save time and money.
Get everyone on the same team. Make sure your commercial construction partners, your design-build team and your owner vendors are working together with a clear understanding of who answers to whom. Laying out expectations beforehand can avoid any questions about timeline sequence, responsibilities and expectations beforehand.
Your commercial construction project, done to your specifications
There is no one-size-fits-all in commercial construction. When you work with a design-build team, you get construction solutions customized to your unique specifications. So whether your project requirements include OFIs or owner vendors, you can be sure the entire design-build team, from start to finish, is on the same page. After all, your project should be completed the way want it to be done.