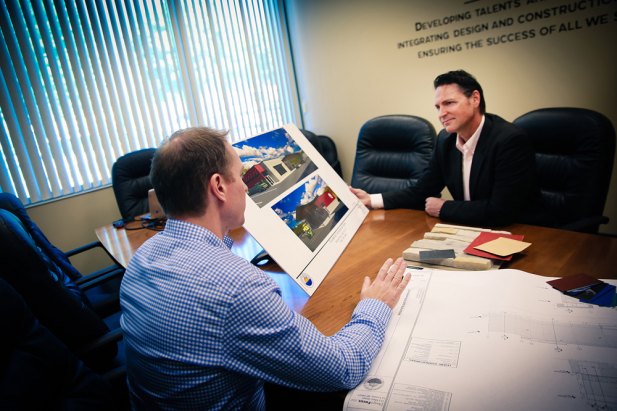 9 Tips for Communicating with Your Contractor
For commercial construction success, communication is key
The success of a major commercial construction project often hinges on one deceptively simple aspect of the process: communication. From the beginning stages of discussion, through budgeting, formulating timelines, navigating safety, understanding legal issues and ensuring quality, there are multiple places for a possible communications misstep. Avoid those missteps, and you can feel more confident in the outcome.
But how can you ensure clear communication throughout your project? Here are nine tips for communicating clearly with your contractor.
Communicating with contractors–our top 9 tips
1. Communicate before you hire them.
Be sure to reach out to references and determine whether they were truly happy with the work the contractor performed. Inquire about any issues encountered along the way and whether timelines were met. You may also want to ask how the contractor reacted to feedback.
2. Get clear on budget from the start.
This almost goes without saying, but if your contractor isn't absolutely clear on your budget, your project could put you in the poorhouse.
3. Clarify communications methods.
Make sure you establish how your contractor will be communicating with you, and how you can best reach them when needed. Will you have regular status meetings? Do they read and respond to text messages, voice mail, email or something else?
4. Embrace technology.
There are more ways than ever to stay up-to-the-minute on your project, and today's contractors often employ technologies like software, devices and other project management tools to ensure the client is always informed. Embrace the tech they use, and you'll encounter fewer surprises along the way.
5. When it's important, communicate it clearly in several ways.
You may want to communicate the most important discussion points in multiple ways, and perhaps on multiple platforms. This reinforces what's essential.
6. Understand the chain of communication.
Who reports to whom, and who's responsible for keeping everyone on the same page? Be sure you have a clear understanding of the flow of communications, so the right people are in the know and accountable. If you are working with a design-build team, you can rest assured that everyone is working toward a shared goal and on the same page.
7. Be brief.
Your project is important to you and your business. But communicating clearly doesn't mean being long-winded. Be concise, but clear, and stay away from slang and jargon.
8. Get feedback.
Honesty is essential in commercial construction, but it can be an uphill battle if you have stakeholders with different self-interests. Foster a worksite culture of honesty; invite feedback from all parties and follow up when needed.
9. Choose a design-build model of construction.
Communicating clearly with your contractor may be as simple as thinking about the ways they communicate. With a design-build team on your side, you know everyone is working together and has a full understanding of your vision, budget and timelines from the beginning. This virtually eliminates expensive change orders (often the unsavory result of poor communication) and ensures a streamlined process from start to finish.
Clear communication in construction ensures good outcomes
Communication can get messy, especially if you're juggling multiple stakeholders with different goals. By selecting the design-build model of construction, you can rest assured everyone is on the same page. In the end, it's all about ensuring a positive outcome for your commercial construction project and the realization of your vision.