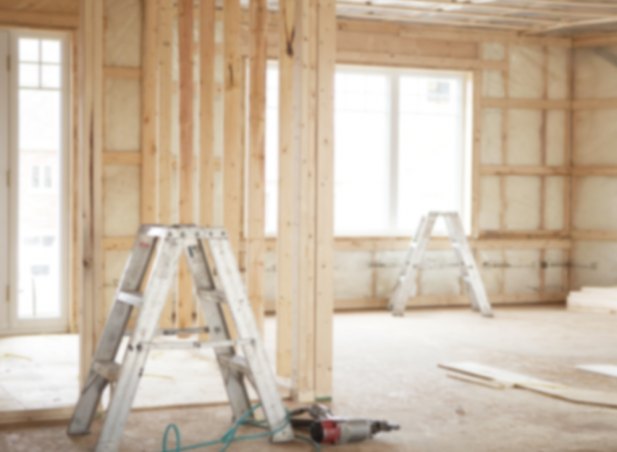 Renovating senior community housing? 3 invaluable construction strategies
To stay competitive and relevant in the rapidly-evolving senior community housing industry, many are turning to major renovation projects. If you are considering breaking ground on a renovation project, there is much to consider. From the well-being of current residents to the expectations of potential Baby Boomer demands, not to mention the attraction of new construction from the competition, the list of factors to weigh is long. To help you get there, we've pulled together three invaluable construction strategies for your senior community housing renovation project.
Construction strategies for wow-worthy senior community housing
Having the right partner in determining your strategy and your overall senior community housing construction plan is essential. Once you have selected a team to support your project, we recommend you invest a little extra attention to these three areas.
Residents in hardhats? How to keep current residents happy during renovation
No one likes living in a construction zone. So how do you keep your current residents happy when the facility being renovated stays open for business? It can be an enormous challenge—after all, it's important to remember you're renovating their home. So it goes without saying that safety is paramount. Be sure to take the proper safety measures to protect your residents and their guests from all of the hazards of construction. But beyond that you will want to carefully plan your construction schedule around the needs and wants of your residents, and when the job is done at the end of each day, the work site must be cleaned and organized. Be sure to communicate with residents regularly about the project to minimize disruption in their lives. And if you can work with a team that is willing to answer questions that will naturally arise from residents and treat them well—all the better.
Amenities and shared areas: worthwhile investments
When it comes to investing in renovations at a senior community housing facility, you want the best bang you can get for your investment buck. To look contemporary and attract discerning residents while being competitive against newer facilities, common areas and amenities command attention. Widely considered high-impact areas, these spaces provide the wow factor in your facility. You can create a higher-end feel by adding in the hot, new must-haves, like coffee shops, creative dining options like cafes as well as chic, open-concept lounge areas. You may be surprised how economical it can be to transform an existing space, however seemingly dull or plain, into something worth highlighting on your website. Work with your design-build team to determine what changes might be both cost-effective and brag-worthy.
Maintenance and renovation: twin needs with potential efficiencies
When maintenance and renovation needs are considered at the same time, it's possible for your construction team to potentially find efficiencies within your budget. So it's wise to consider all projects on your wish list at once to see what's possible within the resources you have. You may be delighted to find that you can save valuable time and money by scheduling certain facility maintenance needs and renovation concurrently, while minimizing disruption to your residents.
Smart renovations to senior community housing start with design-build
When you're ready to renovate, having the right team working toward accomplishing your goals is paramount. When you select a design-build model for your senior community housing renovation, you have the peace of mind that comes with knowing everyone is on the same page, virtually eliminating expensive change orders. In the end, your renovation will have the best chance at being done to your specifications and within your budget.