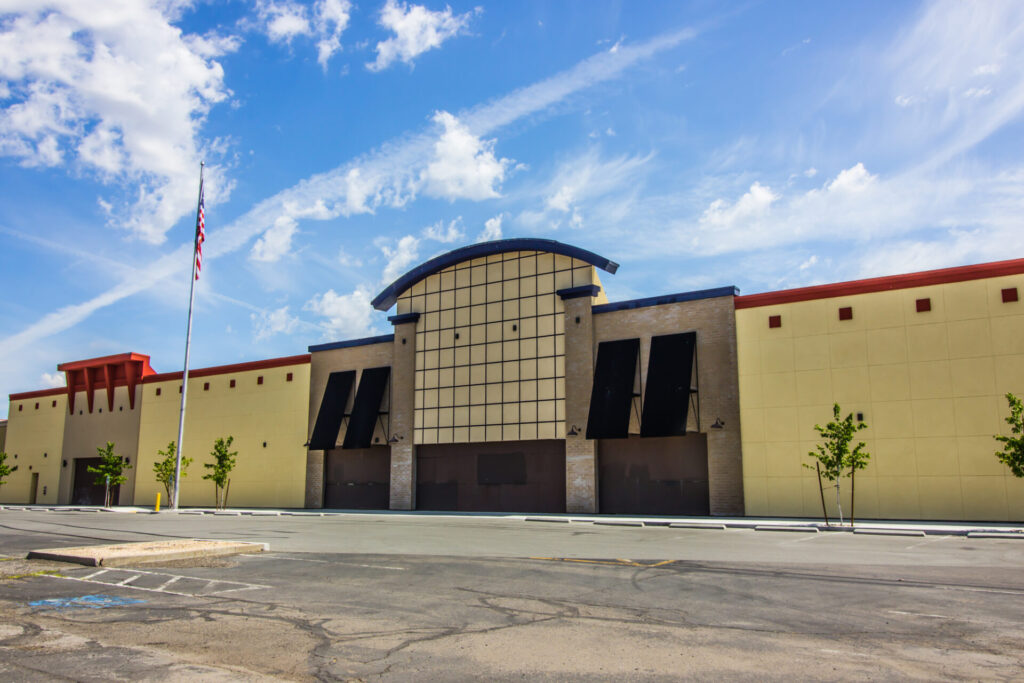 Adaptive reuse of big-box stores soars
Here are some ways developers are repurposing this retail space
We've all seen them: abandoned big-box stores emptied due to expansion elsewhere, new needs or changes in the business landscape. Increasingly, developers and owners are seeing the potential in these behemoths, particularly with emerging needs for warehousing and distribution centers as the pandemic drives demand to online sales. But these vacant, big-box retail stores are evolving into many new uses. Here are some ways developers are repurposing this retail space and how the design-build model of construction can help you take advantage of this trend.
Big box stores reimagined: how spaces are being repurposed
COVID-19 has been a massive disruptor for retail businesses, closing thousands of stores in 2020. But reimagining big-box architecture isn't new; the adaptive reuse trend of these commercial real estate spaces began even before the pandemic drove in-store sales into the ground and online sales through the roof. It turns out these buildings can adapt to many uses and these days can be available at attractive prices. Here are some of the ways these retail spaces are being converted.
Self-storage and warehouse conversion
Self-storage and warehouse spaces are a natural second chapter for many big-box retail spaces. It can be far more cost-effective to convert these massive retail spaces than to build new construction. Enterprising developers and owners have been purchasing vacant department stores and big-box locations for years and remaking them into self-storage centers and warehouses.
Schools, churches and call centers
Across the country, big box stores have been repurposed into educational institutions as well as large churches with space for ample amenities for both. And their sprawling space makes them a good fit for large call centers, too. The abundant parking available makes these former retail spaces ideal for these remixes.
The arts and recreation
Skating rinks, art museums, large-scale gaming and entertainment centers, gyms and even a BMX track: abandoned big box stores are living their best lives as the center of fun. Friday nights at the big box were never nearly as thrilling.
Fulfillment centers
With increased demand for home delivery of everything from essentials to luxury items, fulfillment centers with ample space have become indispensable. Big-box properties, with their expansive footprint and high ceilings, are often an excellent fit for this adaptive reuse. Also, they typically have lot space located near highways and sufficient to accommodate large vehicles.
Design-build is ideal for adaptive reuse of big box stores
Could big things be in store for a big box near you? Millions of square feet of vacant space await their next chapter. Whether you're exploring adaptive reuse of these retail shells for recreation, storage, distribution or entertainment, the options for converting these properties abound. Be sure to engage a trusted design-build firm early in the process to maximize your potential returns. Want to discuss your options for a property you have in mind? Contact us to start reimagining the future of your big-box space.