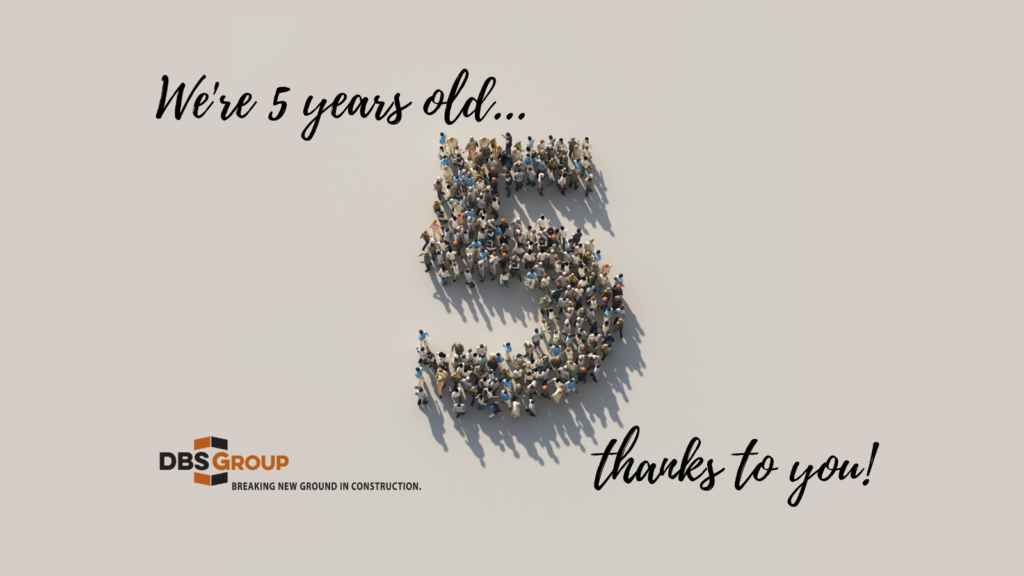 Celebrating 5 Years [INFOGRAPHIC]
When we formed DBS Group five years ago, we knew for certain that we had assembled a team that was talented, tenacious and totally committed to our customers and each other. With those three attributes, we knew we could succeed.
Now, five years later, we're astonished at what we've accomplished. And it's all because of our customers' faith in us. Your trust is not something we take for granted. We're grateful for it every single day, and as we celebrate our five-year anniversary, we celebrate you.
Thank you sincerely for your faith in us. Here's to the next five years and decades more to come.