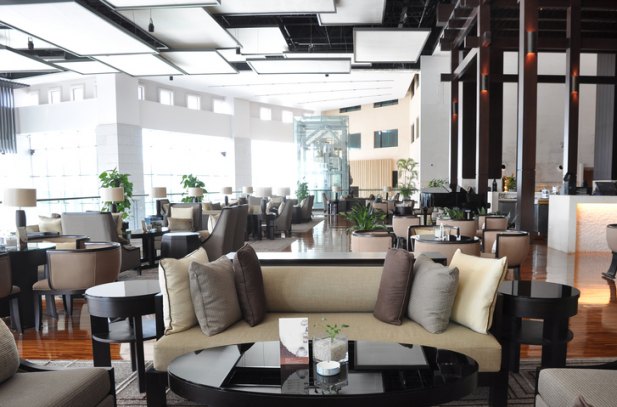 Coming to a Hotel Near You: Design and Construction Changes
As generational influence shifts and millennials become a primary target market for the hotel industry, hotel contractors like DBS Group and others in the construction sector are rising to meet the changing demand and evolving needs of the market.
Most of those needs are geared toward creating an exceptional experience. In fact, HardHatChat says 70 percent of hotels surveyed planned to budget for renovations this year, with a focus on amenity areas and reallocation of space. Here's how we expect those renovations affect existing and new hotels.
Less square footage for pool areas, spas and rooms
Improved comfy lounge areas, dynamic integrated lobbies and multi-use areas for socializing, working and enjoying refreshments
Revamped beverage and snack offerings: organic and fair trade coffees and healthy vending choices
Remodeled fitness centers and wellness offerings: bike sharing programs, yoga mats offered in each room
Trendy lobby bars with cultural offerings, and dining options on location
Flex office space, to take advantage of the co-working and remote office trends, including semi-private pods for business, study and social meetings
Digital concierge services including automated check-in kiosks and beefed-up online offerings that promote networking and social encounters
Focus on eco-friendly offerings, including LEED-certification, recycling programs, use of non-toxic chemicals and corporate giving
Integration of authentic experience: incorporation of local art, food, culture and entertainment
Why is this generation so important and why are hotels being customized to attract them? For many reasons. According to U.S. News and World Report, studies show millennials travel more than any other generation. They reportedly make up 20 percent of international travelers, and over the past year alone they took an average of 7.4 business trips (for comparison, Generation X took an estimated 6.4 business trips last year).With the millennial generation's hunger for authentic experiences, their thirst for an integration of work and play, their quest for connecting both online and in person and their drive to achieve and sustain a level of health and wellness, the hotel industry faces many fascinating challenges as they build the future to cater to this unique generation. Luckily, the construction industry is at the ready to meet those demands.