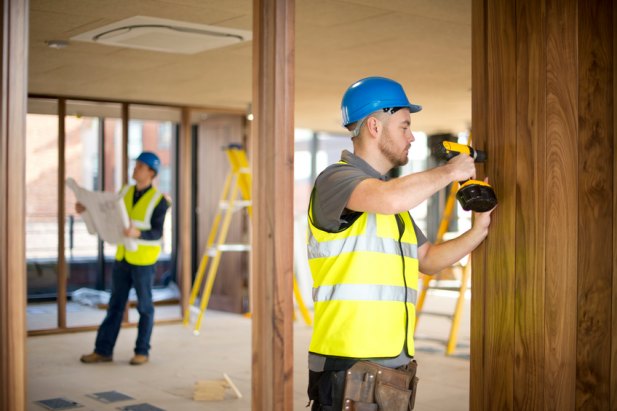 Commercial Building: When to remodel vs. when to build
These factors can help you determine whether to remodel or build anew
As your business grows and changes, its space needs are likely to change as well. Eventually, owners of an expanding and evolving business must ask themselves whether to remodel or remodel or build a new commercial building to meet those needs. It's a complex consideration where the stakes can be high and a question no business owner should take lightly. Here are some matters to consider when deciding whether to build new or stay put and renovate.
Space functionality
Experts at facilitymanagement.com suggest an owner must first consider the functionality of the existing commercial real estate. What are the limitations you need to address, and how far off base is the facility right now from meeting your needs and the needs of your clients? If the chasm is vast and costly to overcome, a fresh start might be in order. But if the building is functional and just needs a few updates, a renovation may be right for you.
Technological considerations
Technology changes at a breakneck pace—so from your IT needs to computers to videoconferencing capability, you'll want to take a close look at your business, version 2.0 and beyond. Does your current space allow for current and emerging technology? Or do you have technological needs that your current space simply can't satisfy?
The physical plant
What is the condition of facility essentials like the boiler, HVAC, the roof, windows and lighting? If these items are in good working condition and can remain as-is, then this can significantly reduce costs associated with a remodel project. More, these items add substantial cost to a new facility, so if they are in good condition in your existing space, renovation might be the right choice. If they are due for replacement anyway, new construction might be a better investment.
Efficiencies
Old buildings can be costly to operate, while new construction features design strategies and equipment that give much more consideration to energy efficiency. In addition, internal workflow evolves as a business changes, and you may be able to improve worker efficiencies by providing the right space for employees—something may or may not be able to address with a renovation. Your design-build contractor can help you determine spacial needs for your organization.
Health and safety concerns
Take a hard look at issues like indoor air quality and ventilation, sprinkler systems and fire alarms, electrical systems, security and accessibility standards. If these issues are not up to code, renovation costs to address these can add up quickly. New construction will take these matters into consideration and accommodate them immediately within the facility.
Buildings of historic or other significance
If your organization is housed inside a building that is significant, historically or otherwise, special considerations come into play. Renovation can be complex under these conditions, with special regulations and community preferences. If the space cannot be modified and stay true to the community or historic preservation requirements, it may be time to build new.
Consider these factors in addition to cost
The cost to build a commercial building varies widely, and is closely based on location and commercial project types. When deciding whether to build new or remodel an existing commercial space, it's important to take this and all of these other factors into consideration to make a fully-informed and well thought-out decision that will benefit your business.