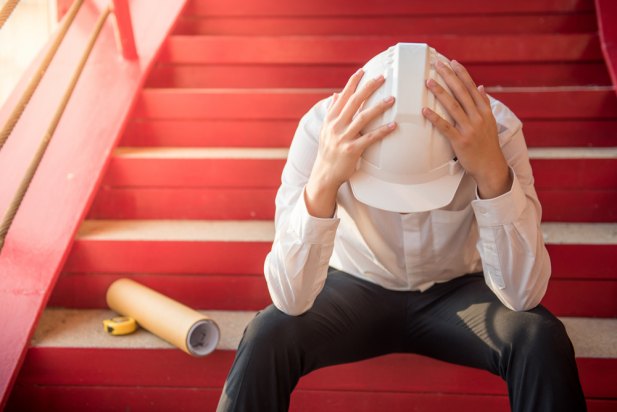 Commercial construction site trip-ups: resolving hidden problems
We've all heard tales of hidden surprises surfacing during commercial construction projects. And as we all know, any sort of surprise on a commercial construction site can slow, stall or even stymie progress entirely.
The good news these commercial construction tips can help you identify and address trip-ups before they threaten your project.
Identifying hidden problems on a commercial construction project
Here are some tips to help you forge ahead.
Using existing materials and infrastructure? Investigate further
When your project is a retrofit, you'll want to have the experts inspect the existing infrastructure to ensure its suitable for your project. Examine the existing structural system to ensure its condition and sizing are appropriate. Also, take inventory of the existing plumbing, HVAC and electrical system to identify any potential modifications needed to these systems.
Code requirements—get up to date
Code requirements change over time, so identify potentially unexpected code upgrades early for your project. Review everything from exiting, to ADA compliance, to fire safety compliance to plumbing, HVAC and electrical upgrades. Proactively examining these items will provide the opportunity to plan ahead, in lieu of dealing with a surprise after construction has commenced.
Repurposed building—examine the building envelope
If you know you'll be working in a re-purposed building, give specific attention to the building envelope. Conduct a roof inspection to identify roof repairs and/or replacement work, as well as inspect the perimeter wall assembly for moisture and air infiltration areas that should be addressed, including window replacement. Finally, identify existing insulation values to determine wall and/or roof insulation upgrades.
Consider the design-build construction model
If an architect looks at a site first and develops a plan before the general contractor uncovers issues, well, then the project can turn truly messy. Think delays and cost overruns. With the design-build model, everyone works on the same team and can collectively identify issues related to a retrofit project earlier. The result is seamless communication, collaboration and progress. And you won't have to run interference between several separate entities.
Hidden problems don't have to threaten your commercial construction project
With the right commercial construction ghost hunters on your side, you'll have fewer surprises during the lifecycle of your project. And when you select a design-build team as your project partner, you know you'll never have to fear, or enter that dark, cold building alone.