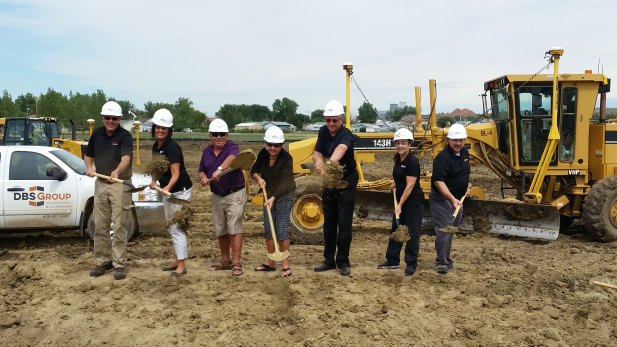 CONSTRUCTION ON BRONSON'S MARKETPLACE NOW UNDERWAY
DBS Group designed and is now building a new Bronson's Marketplace grocery store in Bowman, North Dakota. Design began in April and construction in July. A ground-breaking was held on Tuesday, July 26, 2016 at the project site.
The Bronson's Marketplace project consists of a 28,000 square feet of new, ground-up grocery store as well as site improvements associated with the approximate five-acre site. Energy efficient building features have been incorporated into this project such as a high-efficiency building envelope, high-efficiency HVAC equipment, LED lighting, high-efficiency refrigeration equipment and polished concrete floors.
The Bowman, ND store will be the second Bronson's Marketplace store location for Kelly and Kim Kessler, who are wholesaled by SUPERVALU.
The new store is scheduled to open in February 2017.