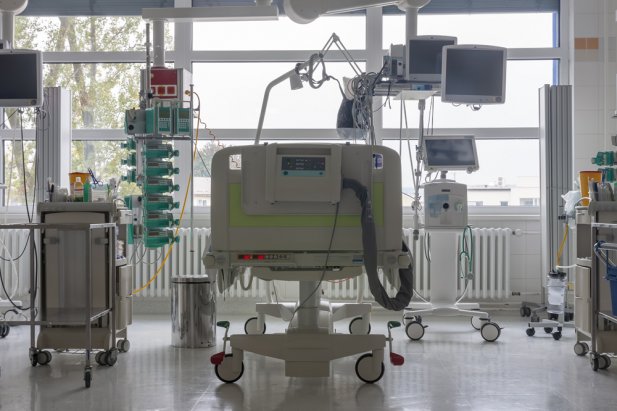 COVID-19 and rethinking health care space
The pandemic has shown clear value in flexible space in the healthcare environment
Building trends are frequently shaped by emerging needs, and when it comes to the health care environment, COVID-19 has clearly shown the value of flexible space. The pandemic, which has pushed some emergency rooms and intensive care units to the brink worldwide, has forced the health care industry to come up with additional spaces on the fly for an influx of patients requiring high-level care.
In some cases, a surge of patients has necessitated creative solutions — not all of them optimal — including placing patients in hallways or even building entire hospitals on incredibly tight timelines. We've seen this scenario play out in other countries around the world, as well as in our own. The need for beds, in many cases, exceeds the number of appropriately-outfitted rooms available to the very sick.
Short- and long-term, health care administrators will no doubt be rethinking the importance of flexible space in the patient care environment. A rapidly-changing public health issue demonstrates the essential nature of having space that can serve a variety of needs.
Pandemic response may require remodeling and rethinking needs
It's unknown how long our health care facilities will have to respond to COVID-19 related patient surges, which are likely to come and go, and perhaps come again. Whatever the case, the industry is rethinking how to adapt to a pandemic environment, and that will bear out to future construction or remodeling needs.
In light of COVID-19 and pandemic planning, here are some of the changing needs in the health care space that we see on the horizon.
Health care facilities designing space in the future will likely include pandemic and emergency planning and design that is responsive to changing needs due to public health issues. This may include plans for adding beds during a patient surge.
Health care administrators likely will look to add acuity-adaptable units to their facilities that are comparable in size to ICU rooms.
These rooms may or may not be immediately outfitted to serve ICU purposes. In some cases, these adaptable units could be retrofitted as needed.
Some spaces may be repurposed to answer pressing pandemic-related needs. Think excess office space, parking ramps and conference rooms, redesigned to allow more space for patient care to meet surging volumes. Even breakrooms and lunchrooms can be repurposed for patients, particularly with help from a qualified design-build team.
Adding negative pressure rooms to limit viral spread can be key — and may require modifications to mechanical systems with the help of a trusted general contractor.
Other changes we may see could include repurposing of spaces for other needs, as pharmacies, labs and patient check-in areas all become increasingly important.
Extending health care capacity is key in a pandemic
These days our health care system is taking heroic measures to ensure best outcomes for those infected with COVID-19 who must be hospitalized with complications. ICU bed shortages are a primary concern, as we've seen the impact on patient survival when health care systems become overwhelmed. Our best chance at emerging from this pandemic partially rests on our ability to adjust to these unique health care needs. Keep in mind, in some cases even a smaller project could help transition space into an ICU room. The key is to partner with the right design-build team to ensure your project goes smoothly, so health care workers can focus on what's most important: patient care.