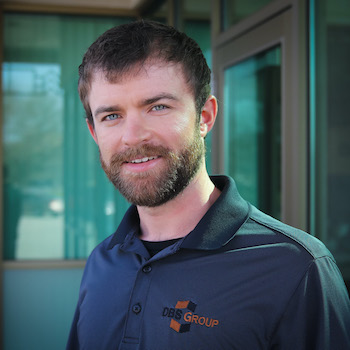 DBS Group adds new project engineer to team
DBS Group has hired a new project engineer. Austin Jones joined the team last month to help manage the company's growing number of design-build construction projects.
As a project engineer, Jones will work closely with project managers, project estimators, project superintendents and clients, working onsite and in the office, to manage project documentation and ensure smooth coordination between all parties involved in a design-build project.
Jones has worked in the construction industry for 15 years. He began his career in residential construction, where he served as an estimator, project coordinator and onsite foreman before adding commercial construction — including design-build — to his resume.
"Austin is already proving to be a valuable addition to our team," said Chris Walters, president and CEO of DBS Group. "His experience, expertise and attention to detail will add value to our clients and allow our project teams to successfully serve the ever-growing number of customers taking advantage of our design-build project delivery."