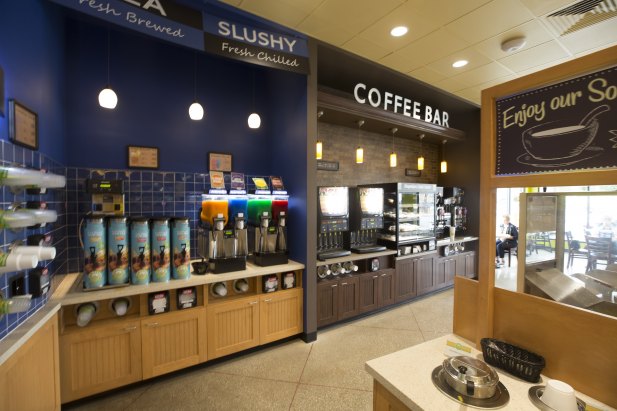 DBS GROUP COMPLETES TWO MORE HAYMAKERS CONVENIENCE STORES
DBS Group recently completed two more Haymakers stores with Niemann Holdings. Located in Pittsfield, Illinois, and Macon, Missouri, the 5,200-square-foot full-service convenience stores incorporated an updated Haymaker's prototype design.
Featuring a gas canopy, diesel canopy, outdoor patio seating, indoor dining seating, beer cave, yogurt bar, beverage bar, coffee bar and hot and cold food island, the updated prototype called for a larger building footprint to enhance the store layout and improve the customer shopping experience. Other prototype improvements included revisions to the exterior facade and a change to a wood-framed building structure to provide clean building lines and an economical building shell assembly.
DBS Group provided store planning services, architectural and engineering services and construction services for this project.