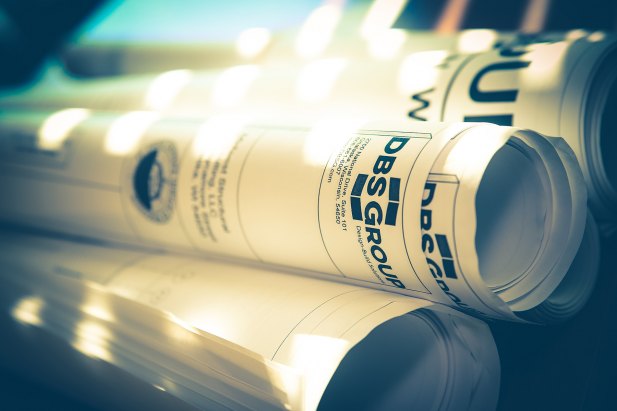 DBS Group's newest project plans to stick around
Sustainability is reaching new heights with our latest contract. DBS Group has been tapped to design and build the region's first grocery store constructed completely of previously owned popsicle sticks. Construction on Perennial Grocery begins later this month in New Falls, and the store is set to open in September.
Perennial President Charlie Wood said the idea occurred to him in light of recent lumber tariffs. "The popsicle sticks are coming from recycling centers across the nation, and we have some set to ship from Canada next month." While the sticks will be cleaned prior to construction, many are expected to maintain the hues of their prior frozen fruity companions, which will provide Perennial's exterior with an engaging polychromatic tone.
DBS Group estimates the project will require 394 million sticks to complete.
The 35,000 square-foot pilot project is the first of nine stores that Wood is planning to construct in the Midwest. Afraid there won't be enough sticks? No problem. The frozen foods industry estimates that in America alone, the frozen treat industry earns over $2 billion per year. We are a popsicle nation, producing more sticks – – well, more sticks than you can shake a stick at.
"Even after the added labor to construct all the small parts, the savings to Perennial is significant," said Chris Walters, president of DBS Group. The new grocery store will play host to a significant frozen section, and customers stand to earn incentives for returning their own used popsicle sticks to the store. All collected sticks will be used for renovation and remodeling purposes at Perennial.
DBS is proud to be on the cutting edge of an exciting new trend that truly redefines the phrase, "reuse."
"This is a groundbreaking project that will truly put Perennial Grocery and DBS Group on the international map as green-minded innovators," said Walters, adding "if only it were true." Happy April Fool's Day—be careful out there!