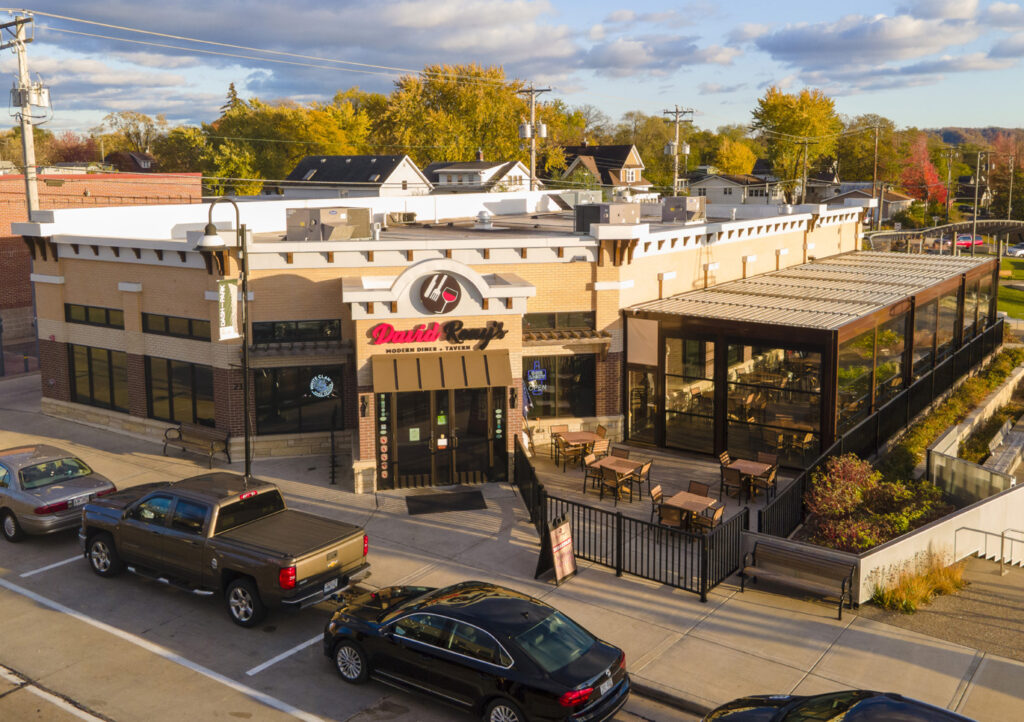 Design-build trends for hospitality and restaurants in 2022
Design-build outlook for hotels looks promising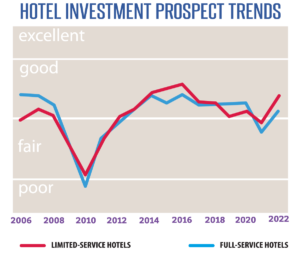 After taking big pandemic hits alongside the rest of the travel industry in 2020, the hotel sector improved in 2021. At this writing, CBRE is forecasting 2021 will close with a national occupancy rate of 54%, followed by 62% in 2022. But the commercial real estate services and investment firm doesn't expect a full recovery of revenue per available room (RevPAR) until 2024.
Pandemic-response design-build trends in 2022 and 2023 will help fuel that return.
Design-build trends for hospitality addressing new realities
To increase safety, more hotels will be using technology, primarily via smartphones, to reduce physical touchpoints, including everything from check-in and check-out to mobile keys and temperature controls. We'll also see more voice-activated technology and touchless features along with air purification and natural ventilation systems.
2022 decor inspired by nature
The same décor themes from other sectors — those that soothe and calm — will also prevail in hotels, with earthy colors, rounded shapes, soft furniture and big windows to let in natural light. The sustainability trend also extends to the hospitality industry for cost savings and guest loyalty. So neutral woods, glass and green plants will trend to demonstrate the property's commitment to sustainability.
Local flavor is an added draw
One of the areas where hotels diverge from other sectors resides in their locations. Travelers still will want unique experiences from city to city, so touches that bring local flavor — whether through cuisine and drinks, piped music, wallpaper patterns or local plants and florals — will continue to carry strong appeal. And look for more hotels to integrate into their designs a specific focal point that reflects its location to lure guests into taking selfies for social media.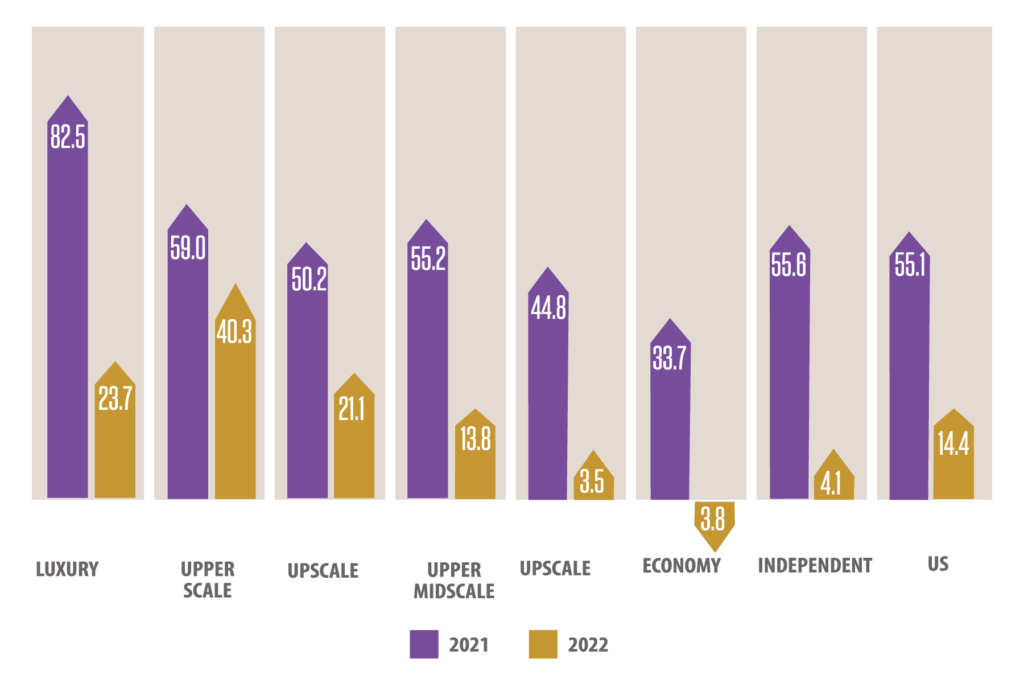 Restaurants adapting to serve changed consumers
As a subset of the hospitality sector, restaurant design-build trends in 2022 will reflect changes generated by the pandemic, primarily around takeout. According to Forbes, digital ordering has increased from 10% to 28% since the pandemic, and restaurants are responding with increased curbside pickup areas and, somewhat surprisingly, drive-through windows even at high-end restaurants.
Takeout is here to stay for some consumers
Virtual brands like Nextbite are also emerging. These virtual restaurants share kitchens, equipment, supplies and labor with traditional restaurants, which means more restaurants are devoting more space to back-of-the-house operations. That additional space also makes way for technology to increase productivity as the labor shortage continues.
Still, many patrons will continue to seek the in-restaurant dining experience. And that has restaurants looking at seating systems and configurations to accommodate social distancing between groups.
Excerpted from DBS Group's 2022 Trend Report.