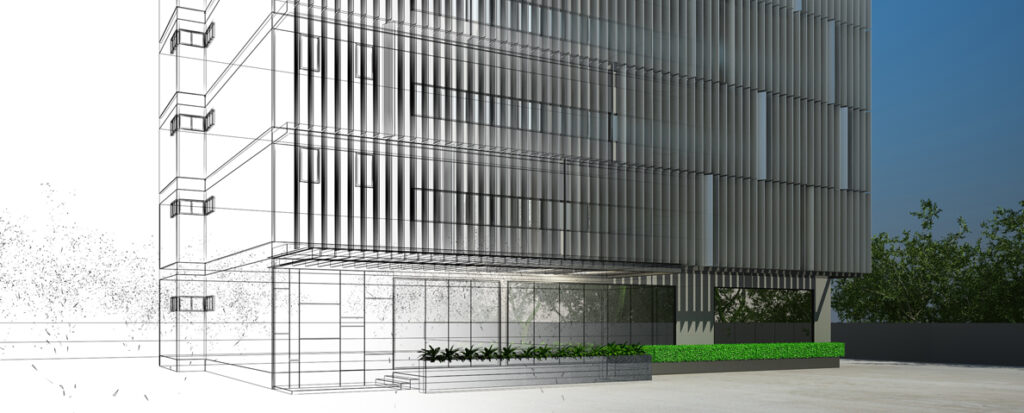 How design-build boosts speed while keeping costs down
No matter what commercial construction project you are planning, design-build has benefits
Whatever type of commercial construction project you have in mind, there is a single choice that can change everything about your construction experience — for the better. For many people, it's an option that only recently appeared on their radar. But it's fast becoming the preferred model of construction for those in the know, mainly because it can both improve construction efficiency and keep costs down.
We're talking about the design-build construction method.
What is design-build?
With design-build, the design and construction professionals working on your commercial construction project operate under a single design-build contract to provide these services. That means a team like ours at DBS Group is the single source of responsibility to lead your project through a unified workflow from the moment the concept is in mind to the project ribbon cutting. As a project delivery method, it ensures that everyone who plays a role in your commercial construction is on the same page.
Here's how design-build controls costs
The design-build model of construction yields some serious benefits, among them: controlling project costs. The savings can be substantial: research shows that, compared to the traditional approach, design-build can result in more than 6% lower unit cost. Similarly, by minimizing surprises and virtually eliminating change orders, design-build can reduce cost growth (change orders) by more than 5%. A common misconception regarding design-build is a lack of competitive bidding — a design-build construction manager like DBS Group facilitates a competitive bidding process at the vendor level to ensure that the owner is getting the most competitive price possible.
Improved planning
When everyone is on the same team, as is the case with design-build, planning is streamlined, and communication is vastly improved. The upfront collaboration between the owner and design-build team optimizes budget and quality goals during the design and preconstruction phases. During this phase, open and frequent communication provides the opportunity to identify potential challenges and resolve them proactively, rather than reactively. All in all, this results in a far smoother planning and execution process for your commercial construction project.
Tasks can be performed concurrently, versus consecutively
When separate entities are jockeying for position on a project, as is the case with traditional construction models, the crew working on task B often has to wait for task A to be completed, slowing down the process. But with design-build, the design, vendor bidding and construction phases can overlap, thus substantially speeding construction time. Research shows that construction speed is estimated to be 12% faster than the traditional design-bid-build approach.
Change orders are a thing of the past
There's nothing quite like change orders to both drive up costs and slow your project to a snail's pace. And change orders are common, even expected, with more traditional models of construction. But with design-build, you have a single team involved with the project from start to finish, meaning surprises are very few and far between. As a result, we've found an approach that virtually eliminates expensive change orders, so your project can keep humming along on budget and within your timeline.
Collaboration takes the place of competition
With more traditional models of construction, different teams work on different aspects of a project. When things go wrong, the finger-pointing and blame game ensue. Now imagine the project design and construction professionals on the same team, working toward a shared vision. United from the project design's onset, an integrated team readily collaborates to successfully complete a project faster, more cost effectively, and with optimized project quality. The results offer a much-improved construction lifecycle.
Design-build: keeping costs, and the calendar, in check
When it comes to controlling commercial construction costs and finishing your project on time, traditional construction models don't measure up to what design-build can deliver. Is it time to explore design-build for your next commercial construction project? Contact us to learn how we can help you achieve cost and time savings the next time you build.