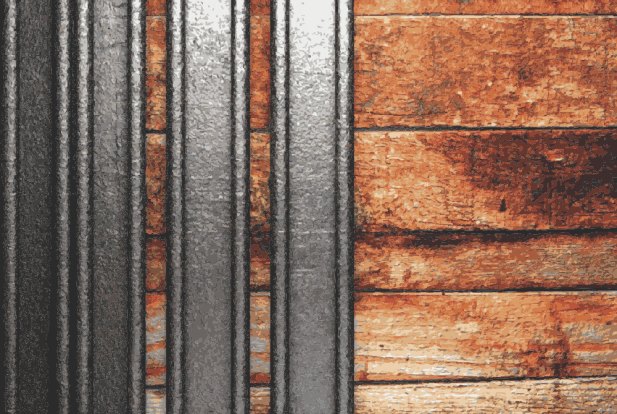 This vs. that: wood vs. steel framing in the age of COVID-19
As the global pandemic continues to impact nearly every industry, the world of commercial real estate is also feeling its effects. The implications are far-reaching, from supply chain disruption to spiking demand and volatile materials costs. When it comes to the question of whether to choose wood vs. steel framing for your next commercial construction project, the ripple effects of COVID-19 must be taken into consideration.
To help you make a fully-informed decision about the framing that will best serve you and your project in the age of COVID-19, here are the considerations for each, and the impacts of the pandemic that may come into play in your decision-making process.
The pandemic and the commercial construction space
There's a lot of uncertainty in the marketplace when it comes to how the pandemic will impact construction long term, as well as its associated expenses and construction timelines. In the third quarter of this year, contractors are seeing increasing material shortages and expressing fears about higher costs. Indeed, as we've recently reported, we're already seeing the cost of wood and lumber rise to record highs this past summer in the wake of supply distribution disruption as well as increased demand for home improvement projects. Also, the price of steel is experiencing mass fluctuations. Overall, the majority of contractors say these market shifts are having a moderate to high impact on their business. And more than half report they're dealing with shortages of at least one material.
With these factors in mind, let's examine more closely the benefits of wood versus steel framing.
Examining the characteristics of wood and steel framing during COVID
The argument for steel framing
Wood remains the most commonly reported material shortage in the third quarter of the year, according to the S. Chamber of Commerce Q3 Commercial Construction Index.
Lumber prices have risen to an all-time high, rising steadily since the start of the global pandemic for multiple reasons, including lumber mill shutdowns, distribution issues and increased demand. While lumber prices have dropped since peaking in August 2020, pricing remains higher than pre-pandemic levels. Experts caution that prices aren't likely to decrease much further in the long term due to the continued demand for new home construction.
As the technology evolves, metal framing has gotten stronger while also getting lighter in weight.
Steel framing is not flammable, but wood framing is combustible. Insurance premiums may be lower for buildings with steel framing than for those with wood framing.
Steel will not shrink, warp, split or mold. As a result, less settling may occur in a steel structure compared to a wood structure.
Steel is at least 25% recycled and is 100% recyclable. It also does not emit Volatile Organic Compounds (VOCs). Wood does emit VOCs and is not recyclable.
According to" Steel vs. Wood" on https://hi-techbuilding.com, use of steel results in 2% scrap while use of wood produces 20% scrap. The result is lower disposal costs.
Because steel is non-combustible, it is possible to increase density in multi-family and commercial structures. That can lead to a better return for owners, according to "Steel vs. Wood."
In favor of wood framing
The initial cost of steel framing is higher than that of wood framing, with some experts attributing the difference to labor costs. Many choose wood framing specifically because it can be more budget-friendly in the short-term.
Steel framing can carry more safety issues for installation and field modification, depending on your construction company. Wood material is easier to modify in the field.
The R-Value, or insulating capacity, of steel is lower than that of wood.
The lead time for wood framing members is shorter than steel framing members, which can help accelerate project schedules.
Standard wood studs can provide load-bearing bearing wall structures, whereas standard steel studs cannot.
Wood framing systems use much less expensive fasteners than steel framing.
Is wood or steel framing right for your project?
As the pandemic shows no signs of abating anytime soon, pricing and supply uncertainty in the commercial construction industry is sure to remain factors for any upcoming projects. When it comes to steel framing or wood for your project, pandemic aside, there is much to consider. Are you looking for cost-savings in the short-term? Or the peace-of-mind that comes with knowing maintenance costs may be lower in the long-term? Are you seeking the staying power of steel or the bearing strength of wood?
How to frame your building is an important decision, and many dynamics come into play. Armed with this information, you'll be able to make the right call for you and for your project, even in the midst of pandemic uncertainty.