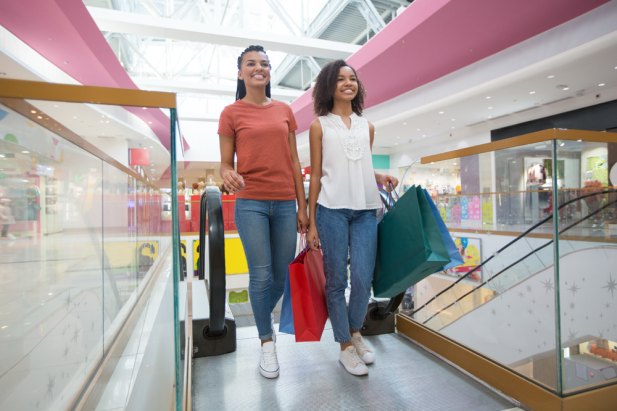 If we owned a shopping mall
For many adults today, memories of our adolescence are not complete without a shopping mall as a backdrop. It was so much more than a place to shop. It was a place to hang out with friends, cruise for friends and escape, at least for a time, from the watchful eyes of Mom and Dad.
Walk into a shopping mall today, and one quickly sees how times have changed: anchor store spaces sitting empty, smaller stores gated with the lights off. At 8.6 percent, vacancy hasn't been this high since the last recession. It's enough to make one a little melancholy.
But those seniors walking the mall every morning may be onto something. And our reasons for visiting the mall as youngsters may not be so different than what other adolescents seek today. That's why if we owned a shopping mall, here's what we would do.
Mixed-use shoppertainment to draw in retail customers
Whether constructing a new building or renovating an old one, consumers (largely driven by the mass of millennials who now have money to spend) are looking for more—more real world experiences to draw them away from their technological epicenters while still, ironically, catering to their desire for more tech.
A social generation, millennials, specifically, are looking for experiences that they can share with others. That's why retail design today leans toward more onsite entertainment. To draw consumers inside, we'd plan activity centers, store designs that allow for experiential shopping and new technology that would facilitate everything from faster checkout to interactive screens in dressing rooms.
Experiential components to keep retail consumers there
With all that in mind:
We would turn coffee stops into coffee cafes and add a wine bar where people can socialize.
Along the same thought lines, we'd add a gourmet foods emporium that offers tastings and cooking classes.
We would add entertainment outlets such as a movie theater, batting cages, an ice rink or a bowling alley.
We would transform the gallery to resemble a charming street lined with sidewalk cafes and other small shops found in a small city, such as a 24/7 fitness center and perhaps even an urgent care stop.
Of course, we'd have retailers all along the way, but we'd also plan space for them to host pop-up fashion shows, how-to demonstrations and classes, trunk shows and art fairs—all of which will draw consumers for the experience while also teaching them to love your products.
In short, we'd make it an entertainment destination that offers an experience for everyone.
Reinstating the mall as a favorite hangout
Of course, when we're dreaming we pay no mind to the budget. We haven't completed a needs analysis either. But you get the gist. Transforming a shopping mall into a place that offers social opportunities, fun experiences and a great place to escape for a while really isn't repurposing it. It's just updating for today's generations, including teens, yes, but also including the adults with the money to spend.