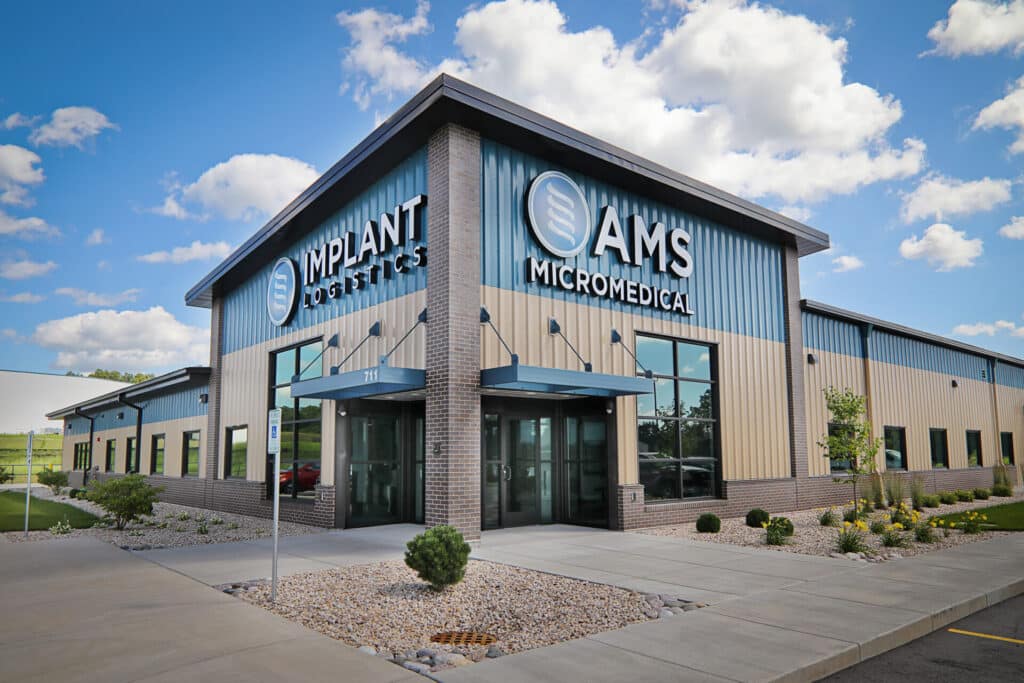 Industrial building outlook shows shifting opportunities this year
Expect changes in industrial development this year
The pandemic continues to significantly impact the industrial building outlook, primarily due to resulting supply chain issues. That portends a mixed bag of opportunities and a noteworthy shift in 2023.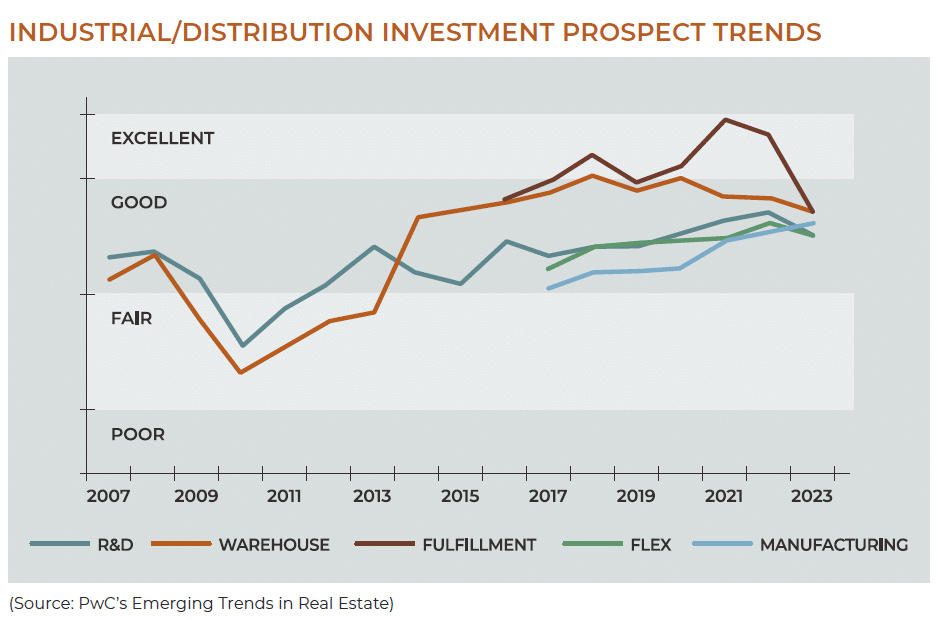 Warehouses
As companies began holding more extensive inventories to safeguard against future supply chain issues in 2021, demand for warehouse space soared and is still flying high as 2023 begins. Developers saw the need and the opportunity and went right to work building new warehouse space. But those same supply chain issues they're trying to avoid have spoiled completion rates, and warehouse space right now
remains scarce, with rents increasing by as much as 400%. But when many of those new warehouses are completed, by the latter half of 2023, we're likely to see a surfeit of space.
While there are, and will still be, pockets of need for more space in 2023-2024, warehouses no longer present the same promising investment they did last year.
Manufacturing
We see the opposite in manufacturing, also as businesses work to ward off future supply chain challenges. As more businesses reshore operations, the U.S. needs more manufacturing plants, particularly for large-scale operations such as chip fabrication and electric car battery production.
In 2022, manufacturing starts reached $89 billion. And while Dodge Data & Analytics expects them to decline to about $51 billion this year, they remain at a level unseen since Dodge began tracking the data in 1967.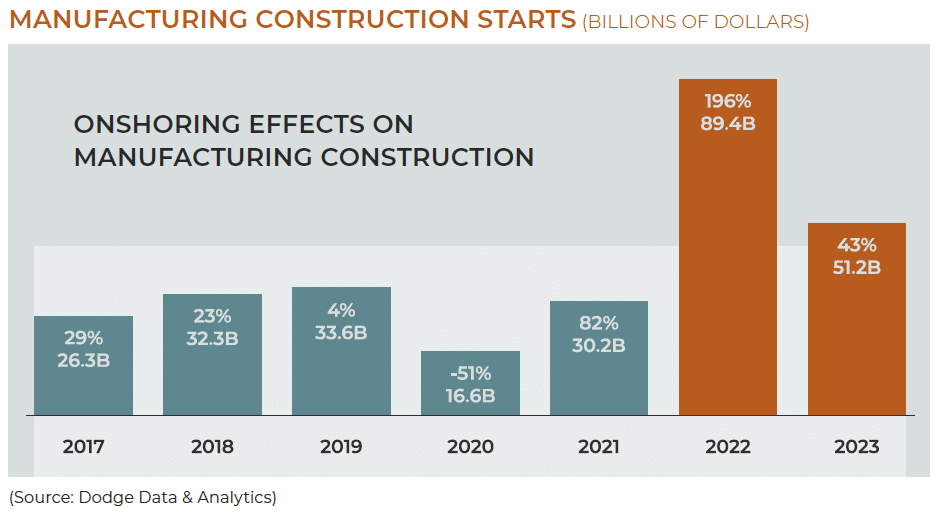 "For Construction Pros" reported that in Dodge Data & Analytics' construction industry outlook, Chief Economist Richard Branch said, "If not for 2022, that $51 billion would be a record level of construction in terms of nominal dollars, or even its square footage, which is pretty much as real as you get. You need to go back to the early 1990s to see the kind of square footage we expect will break ground in 2023."
Of course, that doesn't mean sufficient labor will be available to fully staff new facilities, increasing the need for automation and advanced technology.
The above article is excerpted from DBS Group's 2023 Trend Report. To download the full report, see 2023 Trend Report Reveals Most Promising Building Opportunities.