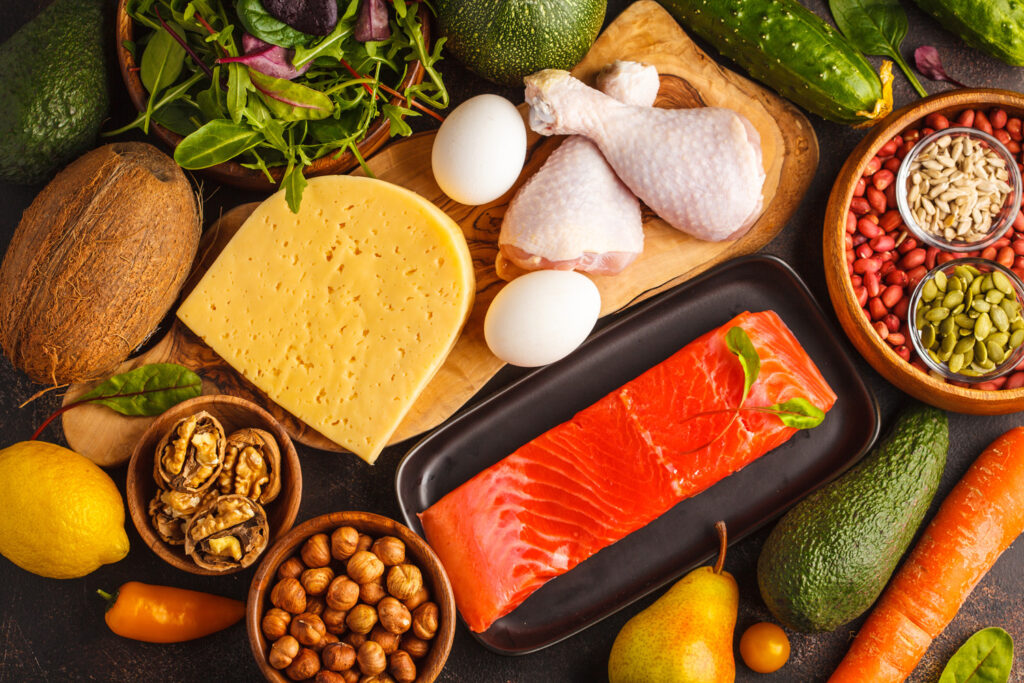 Instacart releases first "New Year, New Cart" 2021 grocery trends report
Look at 2020 grocery trends helps store owners meet consumers where they are
Grocery delivery services like Instacart were on the front lines of shifts in consumer behavior in 2020, rendering the data from the year's activity valuable for forecasting consumer needs and wants in 2021.
For those in the grocery industry, this information can help you chart your store's course for the coming year and beyond, ensuring you rise to meet consumers where they are.
Instacart recently released its' first "New Year, New Cart" Grocery Trends Report, revealing how grocery shoppers are changing behaviors amid the pandemic, working from home and coping with our changing world. Here are the trends they see from the grocery aisle to the home kitchen.
Spices, sips and shopping trends
The Instacart trends report shows shifts in consumer behavior related to the spices in their cupboards, the sips they're reaching for, how they're shopping these days and more. Here are the five trends they see emerging.
Changes at cocktail hour
For happy hours at home, shoppers are changing behaviors as well, with more reaching for low-calorie or low-alcohol beverages, as well as healthy sips with a kick. Instacart reports hard seltzer was a big winner, with sales up 519% and hard kombucha up 320%. But not everyone is looking for a tipsy tipple. Alcohol-free spirit sales are also up 195%, perhaps proving that happy hour doesn't need to be heavy-handed.
A shift from weekend shopping
While shopping on the weekends remains popular, Instacart reports that many Americans are shifting their shopping schedule with some shopping during the typical workday. According to the report, 22% of Americans have shifted to weekday shopping, and 2020 orders were distributed throughout the week. Orders that came in during the traditional workday were up by 32%.
Shoppers are embracing the Keto diet
The popularity of the Keto diet is driving demand for keto-friendly foods. Instacart saw food sales with the word "Keto" in their name increase by 72% year-over-year. The diet is famously low in carbohydrates and high in fat and seemed particularly popular in the Western U.S. Sweet Keto-friendly foods were particularly popular, including protein bars, ice creams and other sweet snacks. Grocery retailers may want to stock the shelves accordingly to meet the demand.
Shoppers are getting spicy
With Americans spending more time at home, they're adding interest to table time by introducing new flavors through condiments and spices. And that could mean it's time to expand the offerings at your stores if you haven't already added these items. We're seeing relative newcomers to stateside store shelves take off and bring flavors to new heights for the home cook. Instacart reports the following spices and condiments are seeing the most significant gains over the previous year.
725% increase in Piri Piri Sauce sales
227% increase in Lao Gan Ma (chili crisp) sales
39% increase in Za'atar sales
18% increase in turmeric sales
17% increase in gojuchang sales
Instacart also saw a growth in interest in handcrafted sauce and spice blends, as well as anchovies and Kewpie brand mayonnaise.
Shopping for change
Consumers also indicate a shift toward supporting stores and brands that are aligned with their values. Instacart added over 125 small- and medium-sized grocers, often local and regional businesses, in 2020. Their survey also showed 23% of shoppers in the U.S. have looked for locally-owned or operated brands to shop from, and 14% sought out businesses and brands owned by women or black, indigenous and people of color. Popular brands included Partake Foods, Pipcorn, Pitmaster LT's, Glory Foods and Uncle Nearest.
Grocery shopping trends and your business
Shifting consumer behavior often calls for remodeling or new construction to keep up with changing demand. Whether your company is adjusting to better accommodate the work-from-home trend or charting the future for meeting home-delivery needs, it's important to bring on a design-build team early in the process to make the most of the opportunity. Our team of experts works together on your project from start to finish, saving you time and money over other construction models. Contact us, and we'll help you build for the future of consumer grocery shopping.