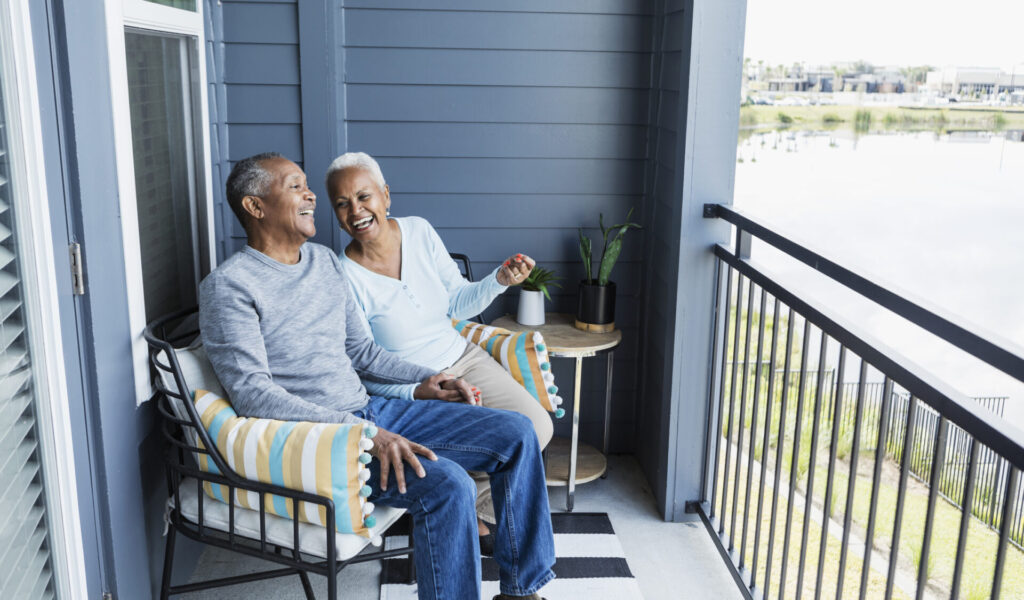 What's ahead for senior living in the new year
Here's the senior housing outlook for 2021
As we come to the end of an extraordinary year and look toward the future, we're eyeing some notable shifts as we share this senior housing outlook. For investors and developers in the senior housing market, 2020 has been a particular challenge as the COVID-19 pandemic took hold, impacting senior living facilities and the senior demographic disproportionately.
Because of the pandemic, we're seeing a potential shift nationally related to senior housing. Certainly, consumer behavior has changed to a large degree during the pandemic — requiring more home deliveries, different housing needs and online ordering fulfillment. Some investors are reacting to these market shifts by turning their attention to warehouses, order fulfillment centers and medical buildings. Yet regionally, we continue to see interest in the potential these challenges provide. In senior housing, there is growing interest in rethinking design to accommodate changing resident needs and preferences beyond 2020.
Senior housing in 2021: an unclear landscape
It's been a challenging stretch for the senior housing industry. While there is hope on the horizon related to recent approval and rollout of COVID-19 vaccines, those challenges are likely to linger into 2021.
Yet emerging trends continue to point to senior housing's potential as a longer-term investment when demographic changes are factored in. The Emerging Trends in Real Estate report from PricewaterhouseCoopers and the Urban Land Institute shows senior housing still ranks as a fair investment across multiple sectors (commercial, multifamily and residential) in 2021. The shift from the previous analysis is not insignificant. Last year, senior housing ranked high for investment and development prospects.
More, investors in the senior housing industry are seeking out opportunities to provide the future of senior living. Taking a cue from consumer preferences, we anticipate robust interest in senior housing that provides safe, private spaces for loved ones to gather — a step away from larger-scale, shared spaces. And we're noting increased interest in creative use of outdoor spaces for the same purpose.
We also expect to see increased demand for smaller clusters of tiny homes or other private spaces with dining areas shared by groups of eight to 12 over large dining rooms. And, of course, there's widespread interest in HVAC modification to allow for improved air handling and filtration. In many cases, existing facilities can be augmented or remodeled to accommodate these needs. Working with a design-build firm can ensure a successful project completed on your timeline and within your resources.
Overall, the challenges posed by COVID-19 are being viewed as short-term hurdles to overcome. Eventually, the public health crisis will abate, and facilities will pivot to position themselves as safe environments for seniors to live, with all the appropriate protocols for infection control and sanitation in place.
The design-build model can position senior living facilities well
As these shifts in the industry continue, it's vital to work with a team who can look at your commercial construction project through a wide lens to get the whole picture. Working with a design-build team provides the opportunity to optimize facility performance, maximize the owner's investment, virtually eliminate change orders after construction commences and ensure that the project is delivered on-schedule and on-budget. It's an important way to ensure your senior housing project progresses as intended and is ready for the inevitable demographic shifts that will increase demand long-term.
Contact us for more information on DBS Group's senior housing design-build and construction services.