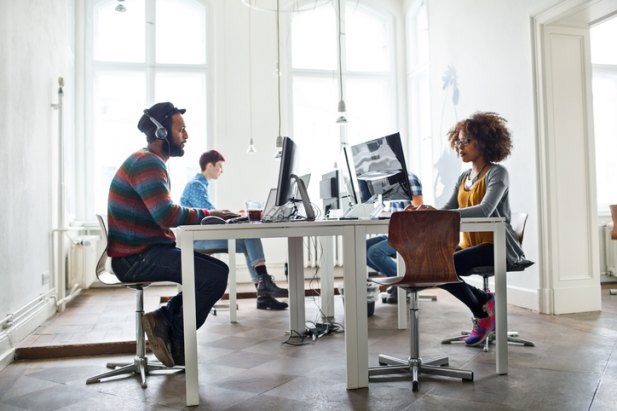 Millennials drive changes to commercial office space and design
As baby boomers begin to retire in massive numbers, companies are increasingly looking for strategies to attract and retain top talent from the group that will soon take center stage professionally speaking: millennials. According to the U.S. Census Bureau, millennials already outnumber baby boomers, and they currently comprise more than a quarter of the U.S. population. It stands to reason then, that employers are turning their focus to this generation, and striving to create a work environment that appeals to them.
The result: offices are taking on a decidedly new look and feel. According to "How Millennials Influence Office and Multifamily Design Trends," by Alexandra Pacurar for Commercial Property Executive, Generation Y, or millennial workers, are being recruited by companies that are pulling out all the stops by offering a number of office features, such as:
A modern, hip design to the office with lots of natural light
Open office plans to encourage spontaneous interactions, rather than walled exterior offices and cubicles
Game rooms, larger break rooms and nap rooms
Chic lounges as collaborative working areas
Bike parking
Healthy food choices and other wellness-focused spaces
Lightning-fast internet
Curved or L-shaped desks that seat several employees in a row
Millennials are placing a premium on not only comfort, but time efficiency; they want their office spaces to reflect that. And while an open office concept seems conducive to that inclination, some research indicates that the tide is turning a bit. A survey by Oxford Economics showed that half of millennials working in an open office environment felt the concept led to too much noise and too many interruptions. Balance may be the key.
That said, even as the trend of working remotely continues to gain momentum, experts say many millennials are motivated by the social qualities of the office environment, and they appear to value the communal aspects of office life more than previous generations.
While not as easy as creating open concept offices or beefing up internet capability, as millennials select residences in the urban core over the suburbs, companies continue to migrate to downtown areas. According to "Study: Millennials' Impact on Workplace Design and Urban Planning," on www.architectmagazine.com, studies show 62 percent of millennials choose to live in mixed-use communities in urban centers. The result: companies are moving from their suburban campuses to better attract this hot, new pool of talent.