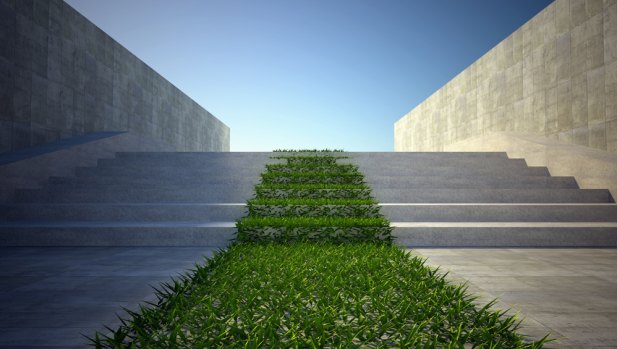 Components for sustainable building in commercial construction
The concept of Net Zero Energy Building (NZEB) is at last within reach for builders. NZEB is a building approach that strives to minimize energy needs through innovative building design, while incorporating renewable energy solutions that fulfill the building's energy needs. The result is that the building produces as much power as it requires throughout the year. And while there may only be a few examples of buildings that meet the criteria to be NZEB today, increasingly, it is becoming an attainable goal for property developers, commercial construction teams and owners.
Let's examine the components for sustainable building.
Net zero energy: How do you define it?
The National Renewable Laboratory offers several definitions of what the concept of net zero energy means. And decision makers who are a part of the commercial construction process are invited to select the definition which most closely suits their particular project. They list four definitions: Net Zero Site Energy, Net Zero Source Energy, Net Zero Energy Costs and Net Zero Energy Emissions.
Minimizing energy use
No matter how you define net zero energy for your particular project, efficient building design is an essential component of minimizing energy use for your building. When you partner with a design-build team, we can leverage energy analysis tools during the design phase to develop a building design that incorporates energy demand reducing features. From reducing sun exposure and strategically shading spaces to using passive solar heating, air barrier systems and natural ventilation, we can reduce your building's hunger for energy. We can also incorporate energy-efficient innovations for windows, lighting, HVAC or even special lighting controls.
Leveraging renewable power sources
Once your building has been designed to minimize power needs, it's time to look at renewable energy options both on- and off-site.
On-site considerations for renewable energy might include solar water heaters, wind turbines and thermal energy provided by biofuels or biomass, for example. By selecting renewable energy sources that are not only cost-effective solutions but easily available, you'll solidify the opportunity for success. Be certain to conduct a cost analysis and factor in maintenance costs to get a full picture of the financial responsibility.
Renewable power sources off location can also be used in your building, which can be particularly helpful if space is limited for on-site solutions. You can get credit for renewable energy generated off-location by purchasing renewable energy credits, which help pay for the costs associated with the facilities that generate this renewable energy.
Net zero energy buildings: What was the exception is soon to be the rule
The Department of Energy has identified a priority of creating systems integration solutions by 2020 for marketable net zero energy homes and by 2025 for commercial net zero energy buildings at low incremental costs. In addition, under executive order, all new federal buildings in the planning stage in 2020 or later must be designed to achieve net zero energy by 2030. The construction world is increasingly migrating toward embracing net zero energy buildings, including the commercial construction industry, while developers are considering innovative possibilities to reduce dependence on non-renewable energy sources, while reducing operating costs.