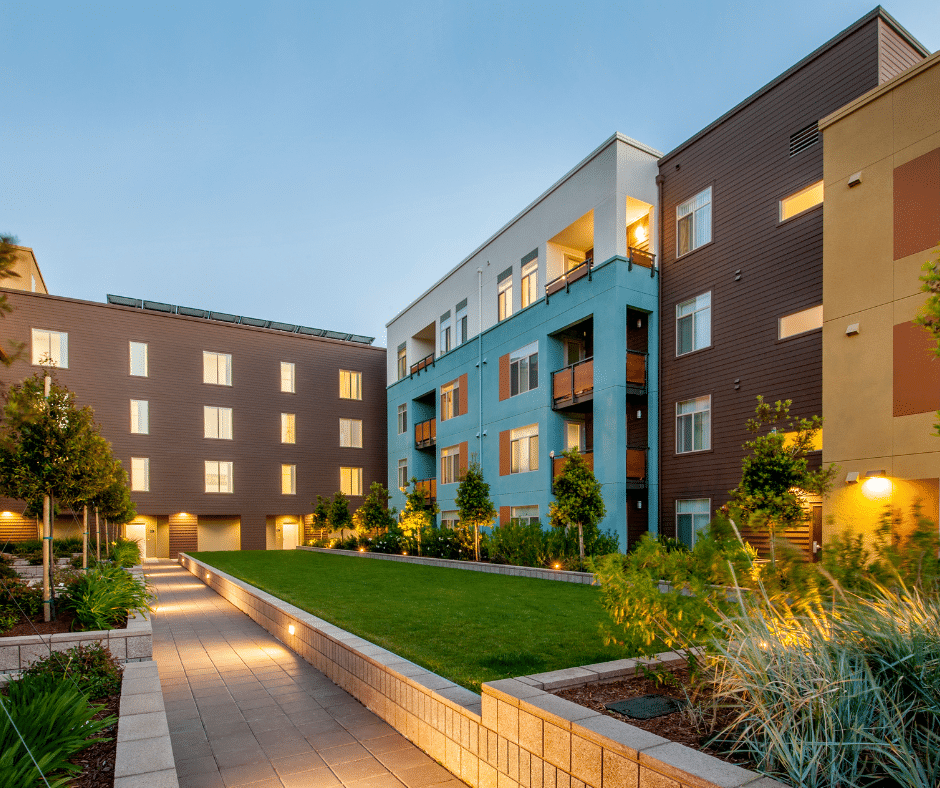 Multifamily housing: What renters really want
Owner/developers can remain competitive by delighting renters with these features
To attract and retain renters in 2023 and 2024 in Wisconsin and Minnesota, it's more important than ever to focus on providing the features and amenities that tenants really want. For owners/developers of multifamily housing in Onalaska and La Crosse, WI or Rochester, MN, it's essential to construct to suit these preferences.
What renters are looking for in multifamily housing
Industry analysts are constantly studying what renters are looking for, and developers can use their insights to inform decisions early in the design and construction process. So what have researchers found about what tenants look for in rental properties today? The world has changed a lot in the past few years, and that has made a difference in what modern renters look for in a property. Let's take a look.
Remote work amenities
The global workforce shift toward working remotely appears to remain ongoing, with some businesses remaining fully remote and others leaning on a hybrid model to get employees back to the office. The bottom line: working from home remains a factor as renters consider the place they will call home. Being mindful of the needs related to remote work can allow you to choose market-differentiating features and amenities that put your multifamily housing property ahead of others. Some of those features and amenities might include private booths for videoconferencing, meeting rooms, workstations and coworking spaces, and even recording studios for podcast or video creators. Design is always important, as tenants will be drawn to inviting designs, and of course, high-speed internet is a non-negotiable.
Wellness amenities
Wellness remains at the forefront for the modern renter, so supplying them with fitness centers and meditative spaces is an option for your next multifamily housing construction. Amenities within fitness centers might depend on your target market, whether free weights, weight machines, ample yoga or aerobic exercise space, or cardio machines.
Amenities in the outdoors
With all there is to consider on the amenities front, it can be easy to overlook the outdoors. Yet outdoor spaces remain a major selling point for today's renters. Whether it's gathering spaces around firepits and grilling stations, lounging areas overlooking natural beauty or walking trails, tenants value safe, beautiful outdoor spaces where they can decompress and connect with one another. Lighting, seating, and tables are all important to consider as well.
Smart home tech
Perhaps it goes without saying with the work-from-home shift, but today's renters are tech-savvy and value smart home technology that makes their lives easier. You may want to consider smart controls for thermostats, appliances, and even keyless entry.
Pet-friendly rentals
The pandemic led to an increase in pet ownership, so more than ever before, renters are looking for properties that are pet-friendly and take the needs related to pet ownership into consideration. This may include pet bathing facilities, paths and parks for walking and exercising pets, and even doggy daycare services for those hybrid workers who want to alleviate their pet's boredom while they're at the office.
It's time to build multifamily housing with tenants in mind
Building to meet the needs and wants of renters in our region is easier when you work with the right design and build team. With the design-build construction model, you work with a single entity with a shared vision for your commercial construction project. That means your intention to build to suit what renters really want is at the forefront from the architectural design phase through the ribbon cutting. Contact us today to get started with our complimentary pre-construction services.