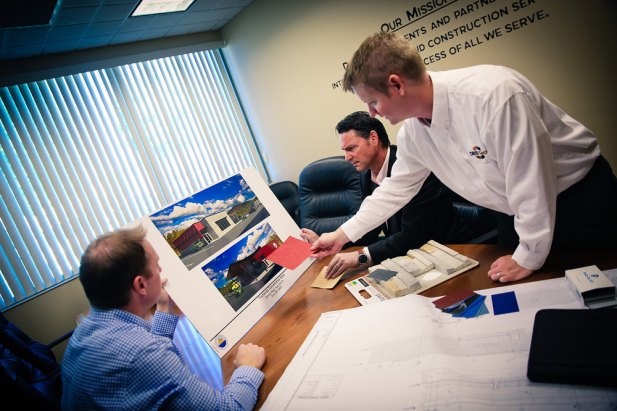 New research shows design-build still best-performing project delivery method
For 20 years, we've had solid data illustrating how much more cost-effective the design-build delivery method is. Now new research is showing that even as projects have become more complex, design-build continues to deliver.
The Construction Industry Institute in conjunction with the Charles Pankow Foundation researched new benchmarks for design-build based on studying 212 contemporary projects. Their results, "Revisiting project delivery performance" on DBIA.org, show that even after 20 years, design-build projects are still delivered faster and with greater reliability in both cost and schedule than either design-bid-build or construction manager at risk.
Design-build reduces cost growth
When compared with design-build, average cost growth on construction manager at risk projects was 2.4 percent higher and design-bid-build was 3.8 percent higher.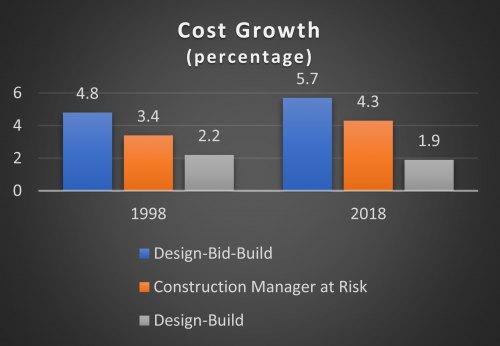 Design-build minimizes schedule growth
Design-build projects also showed 3.9 percent less schedule growth than CMR projects and 1.7 percent less than design-bid build.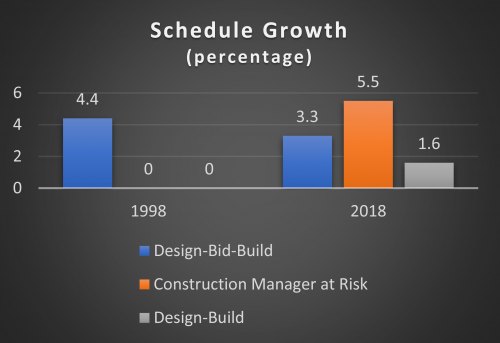 Design-Build delivers projects faster
Likewise, delivery speed on design-build projects is 61 percent faster than with construction manager at risk and 102 percent faster than design-bid-build.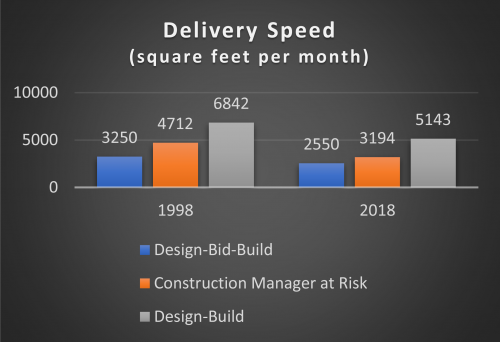 When it comes to commercial construction, time is money
Overall the results show that the design-build project delivery system is still the best-performing construction approach out there. By saving time as well as money, design-build delivers better, faster, more cost-effective results.