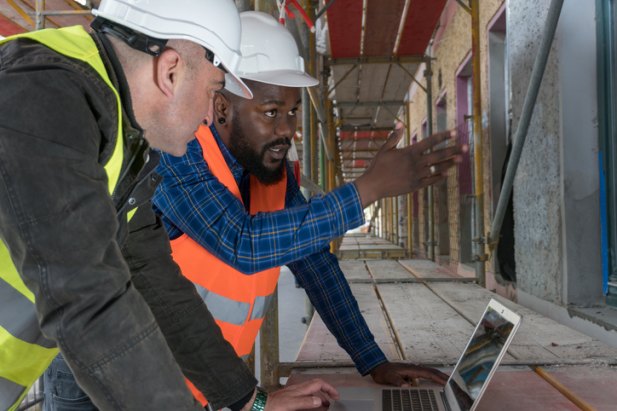 Qualifying subcontractors in today's tight labor market
It's no secret that today's commercial construction labor market is tight, and there's no end in sight. The issue is having an impact on the ability of firms to find qualified workers. According to a report by AGC Workforce (the Associated General Contractors of America), two-thirds of construction firms who participated in a 2016 survey report having difficulty filling the positions that make up most of the construction workforce: namely, hourly craft positions.
According to the survey, the squeeze has hit the Midwest the hardest, where 77 percent of those surveyed report navigating that challenge. The outcome for developers is that some contractors have to slow their timelines or opt out of bidding on projects altogether. It's perhaps no surprise that this scenario can drive up construction prices.
A Tight Workforce = A Need for Qualified Subcontractors
For clients who need a commercial construction project completed within a specific timeline and budget (and who doesn't?) that means construction companies must lean on the expertise of subcontractors to hit the finish line in a timely fashion. Rest assured, any reputable commercial construction firm will only work with subcontractors who meet standards for excellence in their area of specialization.
As a design-build team, we're dedicated to making sure you have the best people working on your project, so we carefully vet all subcontractors before bringing them in on a project. In fact, most general contractors will pre-qualify their subcontractors by looking at a variety of factors, according to businessinsurance.com. In fact, formal prequalification has become an industry norm since the 1990s.
So how do we formally prequalify construction subcontractors?
As a design-build firm, we carefully consider the following subcontractor company information.
Company structure and locations.
Labor/union affiliations.
Design-build capabilities.
Years in business, and years in business as a contractor.
Number of employees.
Former names of the company.
Licensing, including jurisdictions and trade categories where the organization is legally qualified to conduct business.
Major construction projects in progress, and their total worth.
Major construction projects completed in the past five years.
Construction experience and present commitments of key individuals in the organization.
Safety programs, safety record and the use of safety professionals on staff.
Scope of insurance coverage.
References, including references from financial institutions and clients.
Financing information, including current assets and liabilities.
Scope of work and service area for the company.
A Thorough Construction Subcontractor Vetting Process Yields Results
Our vetting process is thorough, and we find it enables us to partner with the most qualified subcontractors to ensure your project is completed within budget and without delay. As a design-build firm, it's just one more way we go the extra mile to make sure your commercial construction project is done to our satisfaction, and most importantly, to yours.