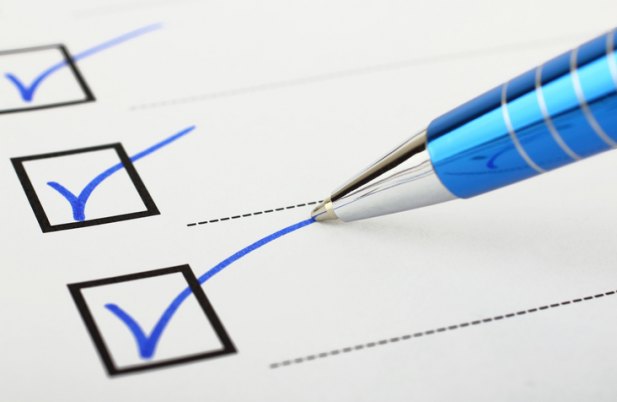 The essential commercial property owner checklist to prep for a new building project
When you're considering a new building project, it's natural to look forward to the construction phase with excitement and anticipation. To make sure your new building project is completed to your satisfaction, it's necessary to consider a number of factors even before you begin design and construction of the new space. Knowing everything that may be on that list can be tough; after all, you probably don't take on new building projects on a regular basis.
To help you out, we've developed an essential checklist for property owners considering a new building project. It's chock full of great tips that can help you make the best use of the enormous investment a substantial construction project commands. So without further delay…here it is.
The commercial property owner's essential pre-construction checklist
Take full stock of your options. A building project is a major undertaking, so it's essential to carefully consider all of your options (build new, buy-demolish-build new or buy-renovate) before making the investment of capital, as well as time away from your business. Experts recommend securing a financial advisor or consultant to help you understand the ROI for each option before you. More than that, you'll also want to think about your organization's needs in the long-term, so that your building design and size reflects those needs.
Know what you can afford and secure financing. Budget is among the most important considerations before you undertake a commercial building project. Getting your financials in order early in the process is key. So know where your financial partners stand, including any investors and financial institutions, and set a budget during the pre-construction phase.
With your budget in mind, determine your priorities. Budget drives many of the decisions you'll make on design, location and materials. Beware: lack of pre-planning causes overruns, unanticipated issues can arise, construction material costs fluctuate and there are myriad other factors that can wreak havoc on a budget. Decide early on what your project expectations and priorities are for function, fit, finish and schedule and where there is flexibility. When reprioritization becomes necessary due to budget issues, you will have a solid handle on what you can afford to pass on and what are absolute musts.
Manage the temptation to make last-minute changes. Remember those "other factors" we mentioned? Change orders rank high among the causes of cost overruns. Once construction is underway, attempt to steer clear of changes. Of course, in many cases, different teams are selected for different phases of a building project: an architect handles design, a general contractor manages the construction and so on. The result? Costly change orders due to lack of collaboration and shared vision. A design-build firm can help alleviate this challenge, as all contributors to the process are working on the same team toward a shared mission from the beginning of a project. The result is change orders are virtually eliminated and the process is streamlined.
Select your dream team. From designers to engineers to architects, contractors and subcontractors, you'll want a winning combination of experts on your side. As the benefits of the design-build construction model become apparent, many owners are selecting a design-build firm to handle their project from start to finish. When everyone is collaborating, misunderstandings virtually vanish, phases of the project can advance concurrently, and your vision becomes true to life.
Checklist done? Let's build!
There's a lot to consider when planning a new building project. With these checklist items marked off, and the right team of experts on your side, you can feel confident as your project moves from dream to done.