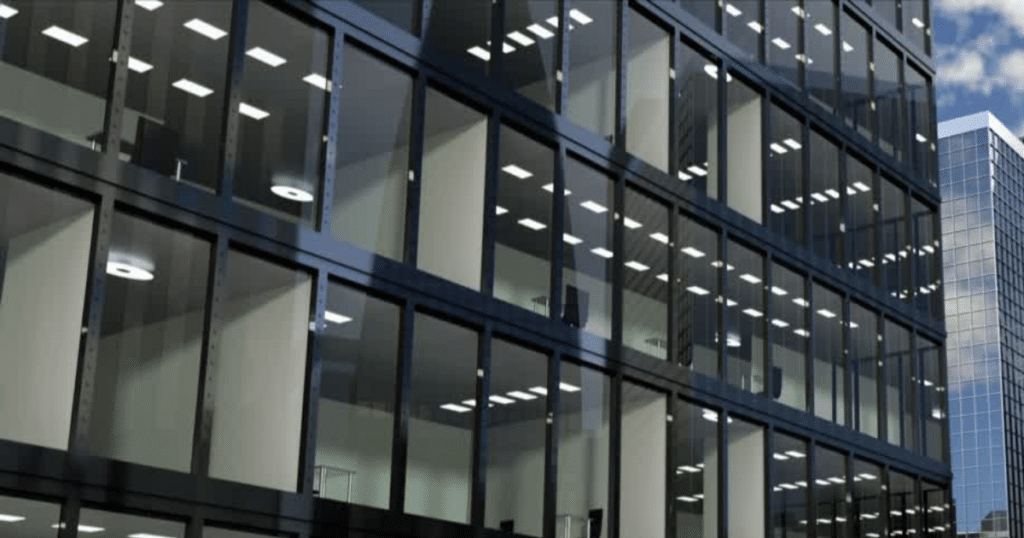 From office space to residential oasis
Here are the characteristics that can make or break residential conversions
As the needs of the working world continue to evolve, owner-developers are looking for ways to build the future of their businesses while ensuring agility in their commercial construction. As the world's workforce continues to leverage a flexible, remote model, the potential for residential conversions from vacant office spaces is particularly interesting given today's hybrid and remote workforces.
This is a critically important issue for owners navigating commercial real estate and office building vacancies while still shouldering a mortgage. Such a conversion may seem like a tall order, but in truth, a bit of forethought about the characteristics of your commercial build in the early design stages can ensure your project can reinvent itself again and again in response to market demands.
Examining the feasibility of hospitality, senior living or multifamily housing conversions
Not all office buildings are suitable for conversion to residential, senior living or hospitality products. In fact, recent analyses have found that only a third or fewer office buildings in North America are good candidates, and a recent analysis from Moody's of more than 1,000 office buildings in New York found that only 3% were suitable for conversion to apartments.
Of course, New York is not the same commercial construction market as Rochester, Minnesota or La Crosse, Wisconsin, yet there are some parallels from a practical perspective, namely, building features that can make a conversion feasible and practical. So, what characteristics are important to consider for an office building to be repurposed into a residential oasis, hospitality construction, senior living community or other use? That's a question our design and build experts get quite often.
Key considerations for office-to-apartment conversions and beyond
Here are the factors that play a role in the feasibility of converting office space to multifamily housing, hospitality properties or senior living communities.
The size of the commercial building.
Apartment depths are typically a maximum of 40-50 feet, and industry analysts say buildings with a floor plate under 14,000 feet are often most promising for conversion to residential. Height matters, too. Four- or five-story buildings that are nestled beautifully into neighborhoods — rather than lording over them — can be most attractive.
The shape of the commercial construction.
Large, wide floorplates designed for open-concept office spaces may be less than ideal for conversion. Office buildings are often square with limited natural light for interior offices and storage, and that can be less than ideal for multifamily housing, senior housing or hospitality properties. Rectangular-shaped buildings, on the other hand, can maximize light and minimize the loss of usable space in your adaptive reuse.
Enlisting the help of a design and build firm early in the process can help you make the most of the square footage in your build, whatever the building's shape. Skilled designers can find creative ways to offset the challenges of large, open office buildings, like creating atriums. Overall, shallow floor plates and operable windows are preferable for conversion to multifamily housing.
The location of the building
Many office buildings are located in commercial centers, which can be an attractive location for many tenants. In the Coulee Region, Rochester, and greater Midwest, some office buildings are situated slightly outside of the commercial zones, which also comes with the benefit of enjoying the unique natural beauty of our very special part of the world, including the bluffs and coulees, the rivers and the prairies.
Parking
Most office buildings provide ample parking for employees, but in busier areas, parking may present a challenge. For residential conversions, of course, parking is an enormous consideration and could be a key component of city codes. Too much parking space can also be an issue, presenting an opportunity for developers to add amenities for multifamily housing, such as green space, dog parks, and more.
Building structure
Structural suitability for adaptive reuse is a primary consideration, and consideration of a building's structural system can also come into play. Some building structures, like composite steel/concrete floor decks, are easier to modify than post-tensioned concrete floor decks. The sizes, layout, and location of windows also matter, as structural modifications for window updates could be required to comply with daylight and zoning requirements. The type of structural system being modified can affect your bottom line and affect the ability to install plumbing, ductwork, and more into the apartment conversions.
Zoning
The zoning in a commercial office district could restrict or prohibit multifamily, hospitality or senior living uses. Also, the zoning standards for multifamily, hospitality or senior living uses could differ from the office zoning the structure was built under. Understanding the zoning for a specific property is important to get a full picture of what is and isn't allowed for a specific location. Engaging local planning officials and community leaders early is recommended to understand zoning requirements, as well as any zoning modifications and/or variances that may be available to accommodate an office-to-residential conversion.
Design
The design of the existing building determines how much of the space will be rentable square footage. Office spaces may not provide the sunlight potential apartment tenants want or need because they are typically deeper than a multifamily space. This can severely restrict the number of units the building can have, as units may need to be larger, or unrentable space will have to be creatively repurposed for amenities. Unused space can also represent an opportunity when your conversion is in the right hands. Skilled designers can help you use space that cannot be rented to implement amenities and features that differentiate your multifamily housing conversion in the marketplace.
Adaptive reuse: is it right for your project?
Adaptive reuse of office buildings can be complex and requires a highly skilled team of design and build professionals to ensure you capture every square inch of potential. If you're ready to consider a residential conversion for your office building in Rochester, Minnesota; La Crosse, Wisconsin; or surrounding areas, our design and build professionals can help. Contact us, and start harnessing the untapped potential in your vacant office building.