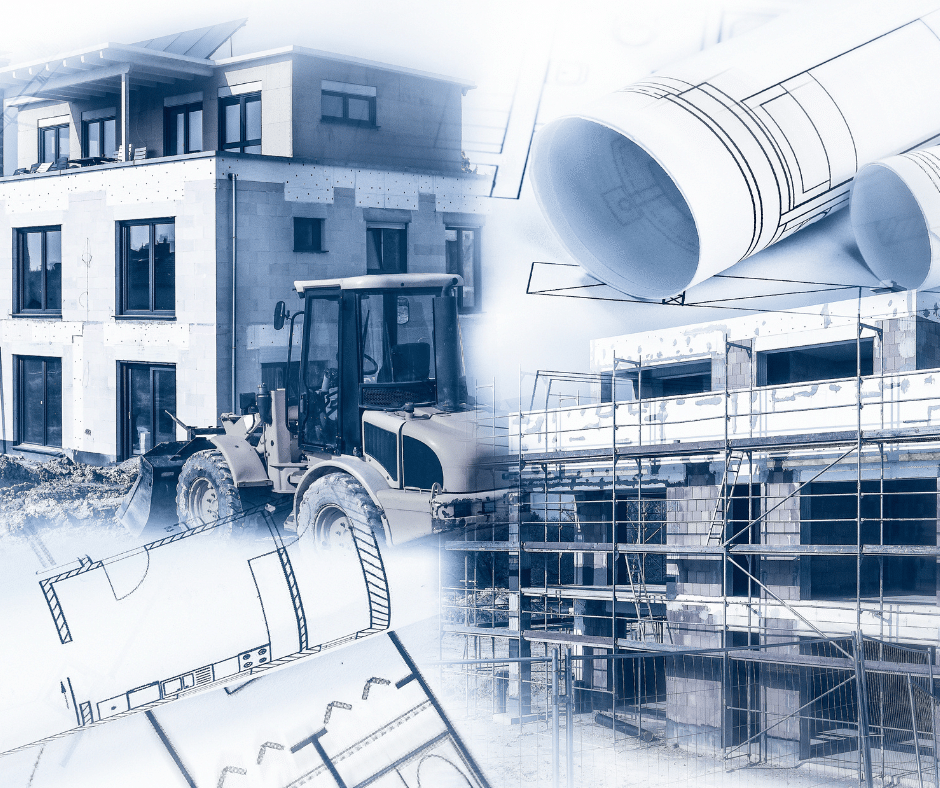 Value engineering and lifecycle cost analysis
Pro tip: value engineering is about more than stripping costs
In this economy, getting value out of your commercial construction is more important than ever. Scratch that; it's important to get value in every economy. So no matter what the economic crystal ball indicates, when it's time to embark on a new build, the value engineering process is an essential first step to ensuring you get your money's worth on your design-build project.
There's a common misconception, however, that value engineering is just about stripping costs. In fact, a lifecycle cost analysis can help you see the bigger picture, including both the short-term commitment and the financial costs anticipated throughout the life of your commercial build. It's a far more comprehensive analysis that considers otherwise unforeseen costs for your project, allowing you to make decisions early in your design and build process to achieve your financial goals for your commercial build.
What is a lifecycle cost analysis?
Value engineering is about more than controlling project costs; it's also about getting the most value out of your investment long-term. That's why a lifecycle cost analysis is essential to your value engineering process. The fact is the initial costs of your commercial build are just the beginning of the commitment.
Lifecycle cost analysis is an assessment of not only the initial costs of your project but the costs of caring for, operating, and replacing components for each item's life and the building's life. In value engineering, a lifecycle cost analysis gives you a far more comprehensive view of your project so you can invest your money wisely, armed with the data you need to make informed choices.
Value engineering and a lifecycle cost analysis consider the following factors, which can impact the costs an owner-developer absorbs over time.
The initial costs
Your initial costs include the price of purchasing the items as well as the expense of installing the items and performing the construction itself. When making decisions early in the process, it can be easy to get tunnel vision, particularly if you don't have the data you need to see the full cost and value of each purchase for your project. That initial price tag can be deceiving because long-term costs can make an item more expensive than it initially appears. However, it's a balancing act, as it's not worthwhile to overspend on the front end for an item that doesn't truly deliver value in the long run.
Operating costs
How much fuel or energy is needed to operate the different aspects of your build? What about upkeep costs? Knowing these numbers up front can help you determine whether you are getting the efficiencies you need for the dollars you are paying to purchase an item.
Maintenance fees
In commercial construction, many aspects of your build may require ongoing maintenance–and that often requires expertise. Knowing the kind of specialists required to perform maintenance on your building's components is important, as is understanding the warranties you will have. And knowing at the outset what maintenance costs you should expect can provide invaluable peace of mind come budget time.
Replacement expenses
Replacement costs should not be underestimated, but sadly, they often are. Almost nothing lasts forever, and knowing what will need to be replaced when is a valuable insight that can save you major headaches and unexpected expenses down the road. More, the shock of finding you have to replace a custom item when it breaks or needs new parts can be avoided with a lifecycle cost analysis.
Disposal costs
When parts of your building have surpassed their usefulness, it's necessary to dispose of them. All too often, cost estimates don't include the anticipated disposal expense, which can be a critical error. A lifecycle cost analysis considers all aspects of the object's lifecycle, including the afterlife costs. Items that have hazardous chemicals may be more expensive to dispose of. However, you may also have items that can have a second life in resale, which can positively affect your bottom line. The key is to know and understand these costs and benefits upfront.
Getting value from your commercial building begins with design and build
If you've already chosen the design and build model of construction for your next project, congratulations on selecting the project delivery model that also delivers value. From an unparalleled level of collaboration by working with a single entity for your entire project to the ability to reduce overall project timelines and effectively control project costs, design-build is the way to go when value enhancement is a primary goal.