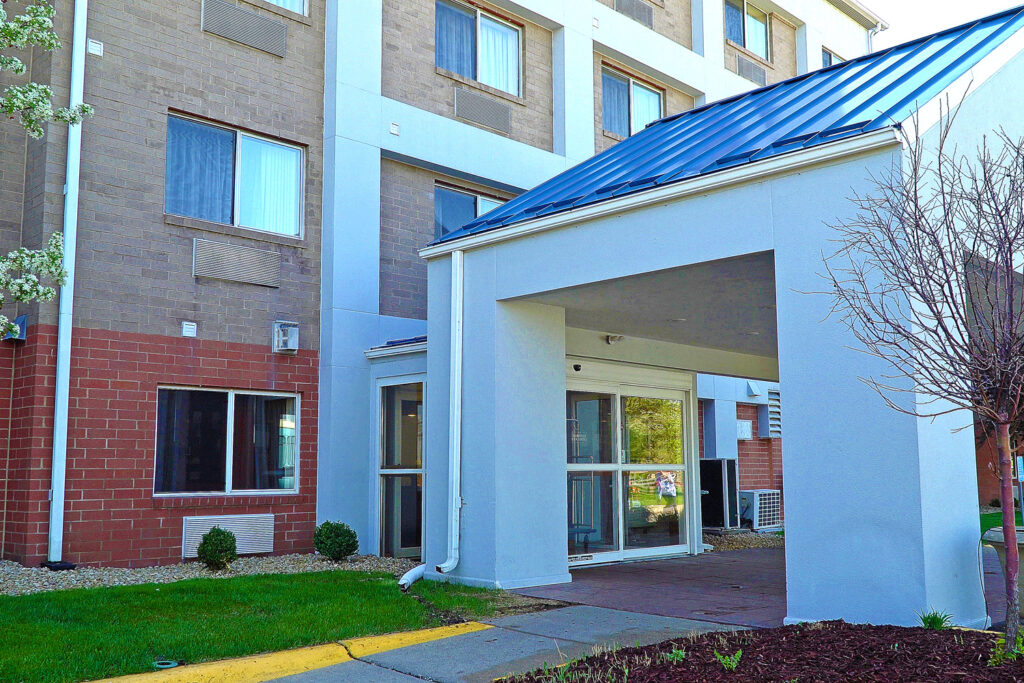 Senior housing adaptive reuse options
Repurposing buildings provides another option for senior living facilities
For many seniors, their golden years are a chapter of personal reinvention, and it turns out the same is true of buildings entering their golden years. Adaptive reuse gives buildings second chances, offering a new lease on life as a senior living facility.
As owners and developers look for solutions to address the expected surge in senior housing demand in coming years while juggling other market pressures, repurposing buildings is gaining popularity. Which types of buildings are prime candidates for adaptive reuse for senior housing, and how might this benefit senior housing developers and senior residents? Let's explore.
Adaptive reuse as an attractive option for senior housing developers
Every town and city has them: buildings with a storied past as hotels, office environments, schools or retail stores, now left vacant and awaiting their next incarnation. The trend of repurposing such buildings into senior living complexes or housing began years ago but is still gaining favor in the face of increasing land costs, shrinking availability of space and other challenges in the development sector.
Onboard a creative design-build firm as your development partner early in the process, and you'll have an even better opportunity to capture the potential of these spaces and places while addressing the challenges of adaptive reuse such as aging construction, ADA compliance and weather damage.
With the right design-build partner in place, you can also capture potential benefits and harness opportunities, including tax credits for historic preservation, savings over building new, abbreviated development timelines, marketability — particularly for buildings with one-of-a-kind character — and more.
And if making responsible choices for the planet is important to you, there are potential environmental benefits as well. Adaptive reuse can reduce both the environmental impact that comes with new construction and emissions tied to demolishing old buildings.
Common building types for senior housing adaptive reuse
Some common building types that lend themselves well to repurposing as senior housing include:
Hotels
School buildings
Campus dorms
Malls
Hospitals
Historic buildings and landmarks with unique features, charm and aesthetic appeal —increasing marketability. Some even have features that have been grandfathered in before present-day restrictions and codes, making them particularly special.
As always with adaptive reuse for senior housing projects, it's advantageous to select buildings with sufficient space for amenities and common areas, outdoor green spaces, great locations and coveted views.
Identifying buildings that offer seniors a personal connection can give you added appeal when it's time to invite potential residents to visit. Many of the above options have the potential to evoke positive associations such as the birth of a child at a former hospital, treasured college days or overnight stays at a beautiful hotel.
Exploring adaptive reuse for a senior living facility?
When it's time to explore adaptive reuse for a senior living facility, it's important to look beyond standard commercial general contractors in WI and MN and seek out: "design and build firms near me." With design-build project partners on your team, you'll be able to take full advantage of the opportunities in the adaptive reuse approach to building senior housing. From architecture to zoning, we'll help you create a senior living facility in La Crosse, Wisconsin, or Rochester, Minnesota, that's unique, evocative, functional and beautiful — a place seniors will be proud to call home.