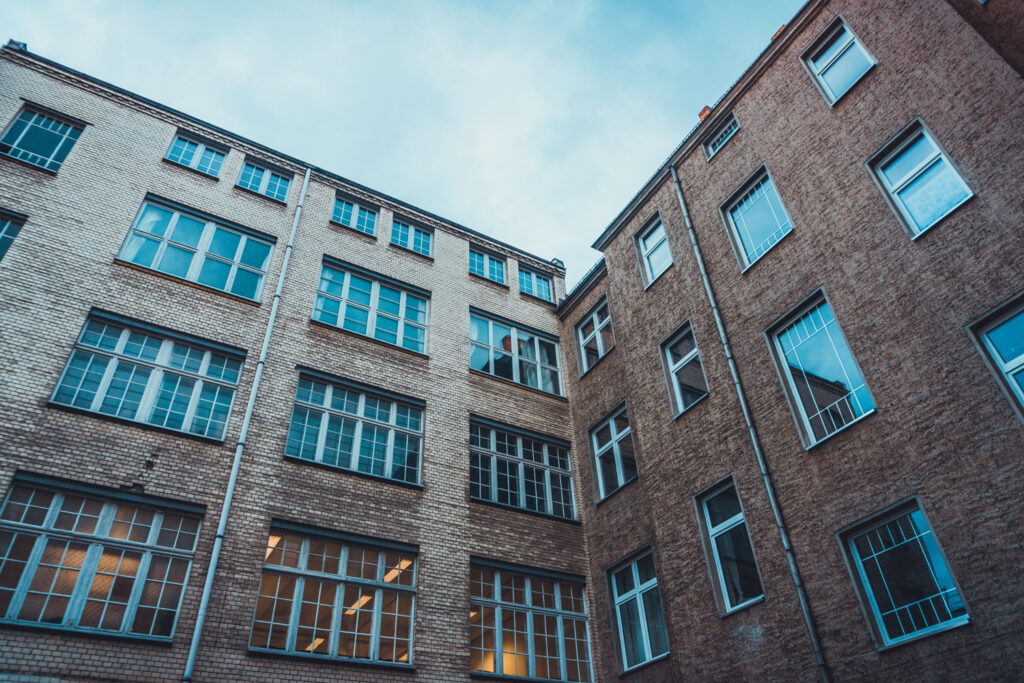 Senior housing conversions: financing for adaptive reuse
A closer look at financing for adaptive reuse
Vacant commercial buildings are like an aging pop star icon: you never know what they'll look like in their next incarnation. But, unlike some performers who never seem to age, commercial spaces are increasingly being remade in their golden years into something that appeals to older generations: much-needed senior housing.
The challenges of adapting and reusing an aged hotel or sprawling store of days-gone-by a reality are many. These buildings need the proverbial Botox, facelift and wardrobe upgrade. Often at the forefront of these issues is the complex question of financing the endeavor. But there are several financing solutions developers can leverage for their adaptive reuse projects.
Adaptive reuse considerations before seeking financing
When it comes to financing for senior housing adaptive reuse, there is no one-hit-wonder. Rather, chart-topping solutions keep coming. The process starts by assessing demand for senior housing in the region, just as you would if you were looking to build new. Of course, standard considerations such as zoning, licensing and access are also essential, so a robust business strategy is essential before seeking financing. (Keep in mind that construction costs may even match the cost of new construction but shouldn't exceed it.)
And don't forget to study the property's appearance and its potential, as investors and financial institutions will want the facility to look specifically designed for senior housing, not like some has-been. The design and build model of construction is likely to offer the innovation you need for adaptive reuse, ensuring the design meets expectations and makes your senior housing facility a star in the marketplace.
Financing for senior housing adaptive reuse abounds
With that legwork on the to-do list, let's talk dollars and cents. Here are some real-life examples of financing solutions for adaptive reuse of former offices, educational buildings and other commercial spaces for senior housing.
A New York developer is converting an old hotel into affordable senior housing, known as Park 79. Fairstead bought the old hotel for over $22 million and secured a $51 million construction loan via Merchants Capital and a permanent financing commitment from Freddie Mac totaling $28.4 million. A Low Income Housing Tax Credit equity investment of 9% by Boston Financial rounded out the financing. The property is due to serve as affordable housing for senior citizens over age 60 through an agreement with the New York City Department of Housing Preservation and Development.
Two hospitals in Illinois are being reinvented as senior housing: Ravenswood Hospital in Chicago and St. Charles Hospital in Aurora. The Ravenswood Senior Living project was financed in part with $22.25 million from the Chicago Housing Authority and a $29 million mortgage through a federal risk share program, HUD Section 542 (c). Tax credits were also a significant player, totaling $17.5 million, as was a $5 million Deferred Developer Fee and more. Meanwhile, the St. Charles Hospital was funded with the help of $3.8 million in federal historic tax credits, $3 million in state tax credits and $12 million in LIHTC credits. Evergreen Real Estate Group, which is spearheading both conversions, has also set its eyes on an adaptive reuse project for affordable housing in Wisconsin. Its Manitowoc project will be financed with the help of state historic tax credits and LIHTC credits to remake a former Christmas tree and tinsel factory into 80 units of senior housing.
A New Orleans school is similarly being converted into senior housing. Providence Community Housing is converting Our Lady of Lourdes School, built in 1957. Funding comes from a variety of sources, including a Low Income Housing Tax Credit totaling $9 million and funded by the Finance Authority of New Orleans, as well as $5.7 million in federal and state historic tax credits. A HUD 221(d)(4) loan of $7.7 million, tax-exempt bonds and tax abatement in lieu of taxes are also part of the financing solution.
Is it time to crunch the numbers on your next adaptive reuse project for senior housing?
When it's time to put pen to paper for your next adaptive reuse project for senior housing in Wisconsin, Minnesota and beyond, enlisting the help of a design-build firm early in the process can make all the difference. From controlling costs to forging creative solutions and keeping the entire project on time, you'll find numerous benefits to choosing a design-build construction company. So contact us to see the difference the design and build model of construction can make in your next senior housing adaptive reuse commercial construction.