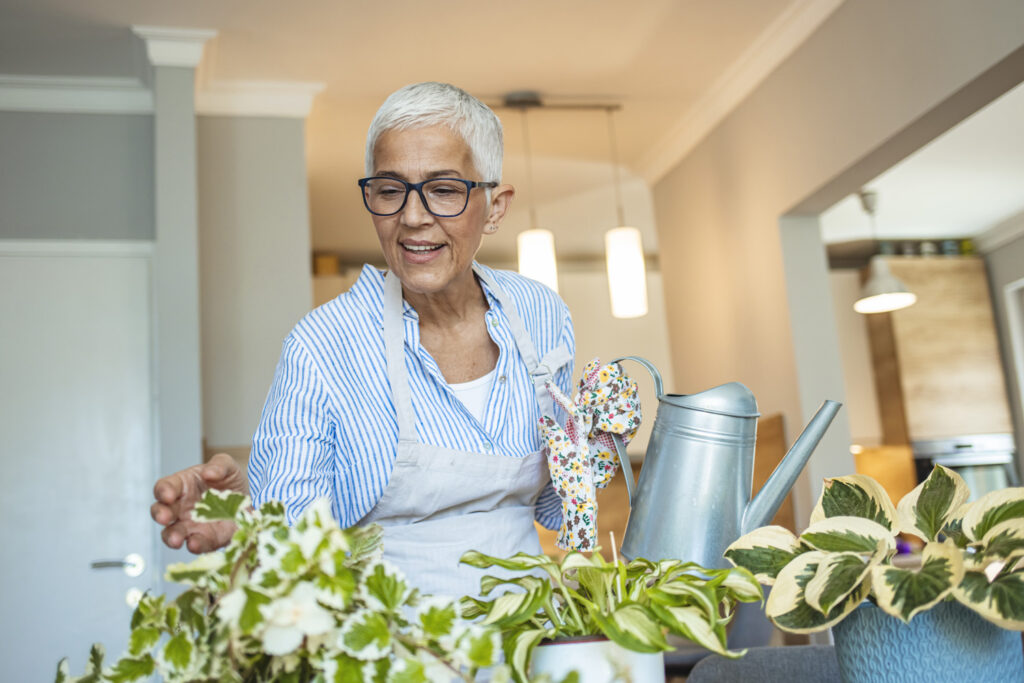 Senior housing interior design trends for 2021
Several factors driving design in the coming year
Wellness, meaningful experiences and convenience are high on the list of what seniors want to see in their senior living facilities, and these desires appear to be driving the future of senior housing interior design. As we look forward to 2021, we're seeing lots of exciting innovation related to resident needs coming down the pike in the senior housing landscape. So as you begin to plan your next senior living construction project, these trends just might inspire your brainstorming process.
Design trends in senior housing for 2021
Pandemic-driven trends
We're seeing a lot of wellness-focused trends emerging in senior housing, many of which are related to the COVID-19 pandemic. Those trends include the development of larger, safer, outdoor areas for social gatherings and social distancing, reduction of touchpoints, such as touchless controls in common spaces, improved ventilation and filtration for HVAC systems, and better humidity controls.
Neighborhood-focused living
We're anticipating a potential shift in design to a neighborhood approach, which allows a smaller cluster of residents, likely fewer than 12, to share common areas such as dining rooms. This not only helps reduce transmission of a potential pathogen but creates a sense of community that residents may appreciate.
Tweaks for technology
We continue to see strong demand for design that accommodates the latest in technology, including smart home tech. For residents, this can mean simplicity in accessing program schedules, registering for events and reviewing menus for on-location dining options. Tech now often includes integrated wearables to help track wellness metrics. Though tech can seem scary to some, today's tech for seniors is being developed with ease of use in mind so that the resident's life is enriched, not complicated.
Architecture and design with mood in mind
A resident's surroundings can have a huge impact on happiness and well-being. Senior living architecture and design continues to be developed with this in mind, creating welcoming spaces that also work. We're talking natural light, abundant green spaces and layouts that are fresh and open. The pandemic will eventually pass, but this trend could be around for a long time.
Health care access
For senior residents, convenient access to health care services is a huge plus. In 2021, we expect this trend to continue, with easy access to everything from dental care to primary care. On-location clinics are popular, with some providing urgent care services in addition to addressing day-to-day needs.
Trends change; but design-build is timeless
Trends may come and go, but finding the right partner for your next build impacts your capabilities for decades to come. When you choose the design-build model of construction, you'll realize several advantages: at the forefront is working with a single entity on all of your project needs from concept through completion. When you're ready to build senior housing in the Upper Midwest, we're here for you. Contact us to learn more about how the design-build model can ensure the success of your next senior living construction project.